Enjoy the 38th Benefit Auction—From Home!
Please note: The Krieble Gallery is currently closed while we install our next exhibition, opening September 30. The historic house, grounds, and special exhibitions in the Marshfield House are open and Admission is reduced to $6. Café Flo will be closed Sept 23–29, reopening Sept 30.
Auction ends Saturday, September 26 at 8pm
Bid now
From your phone or home computer, place your bids on a fantastic assortment of artwork, decorative items, experiences, and travel!
Our Online Auction closes September 26 at 8pm.
Bidding is easy, fun, and your bid means so much!
Every dollar raised supports the Museum's innovative & inspiring educational programs.
Check out the items...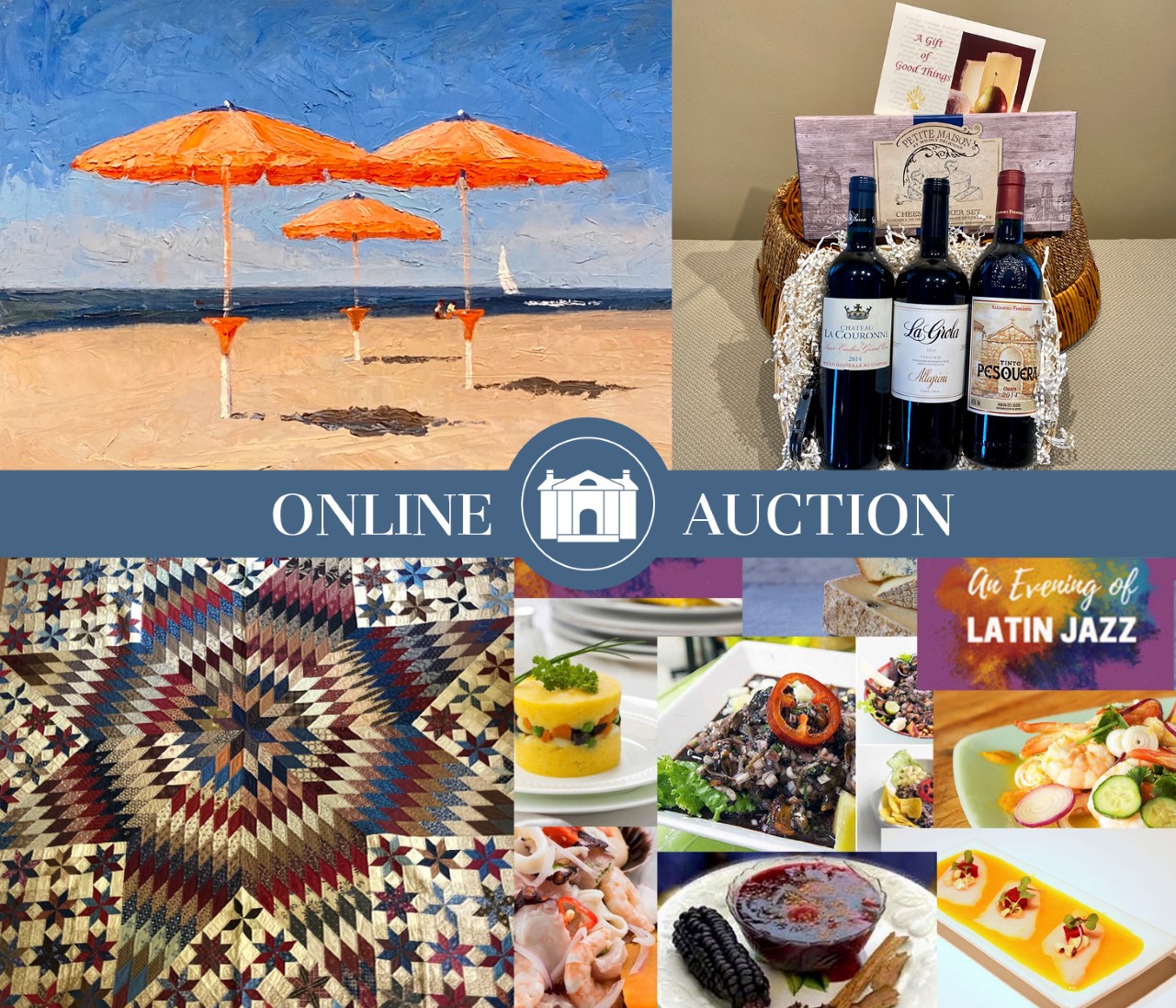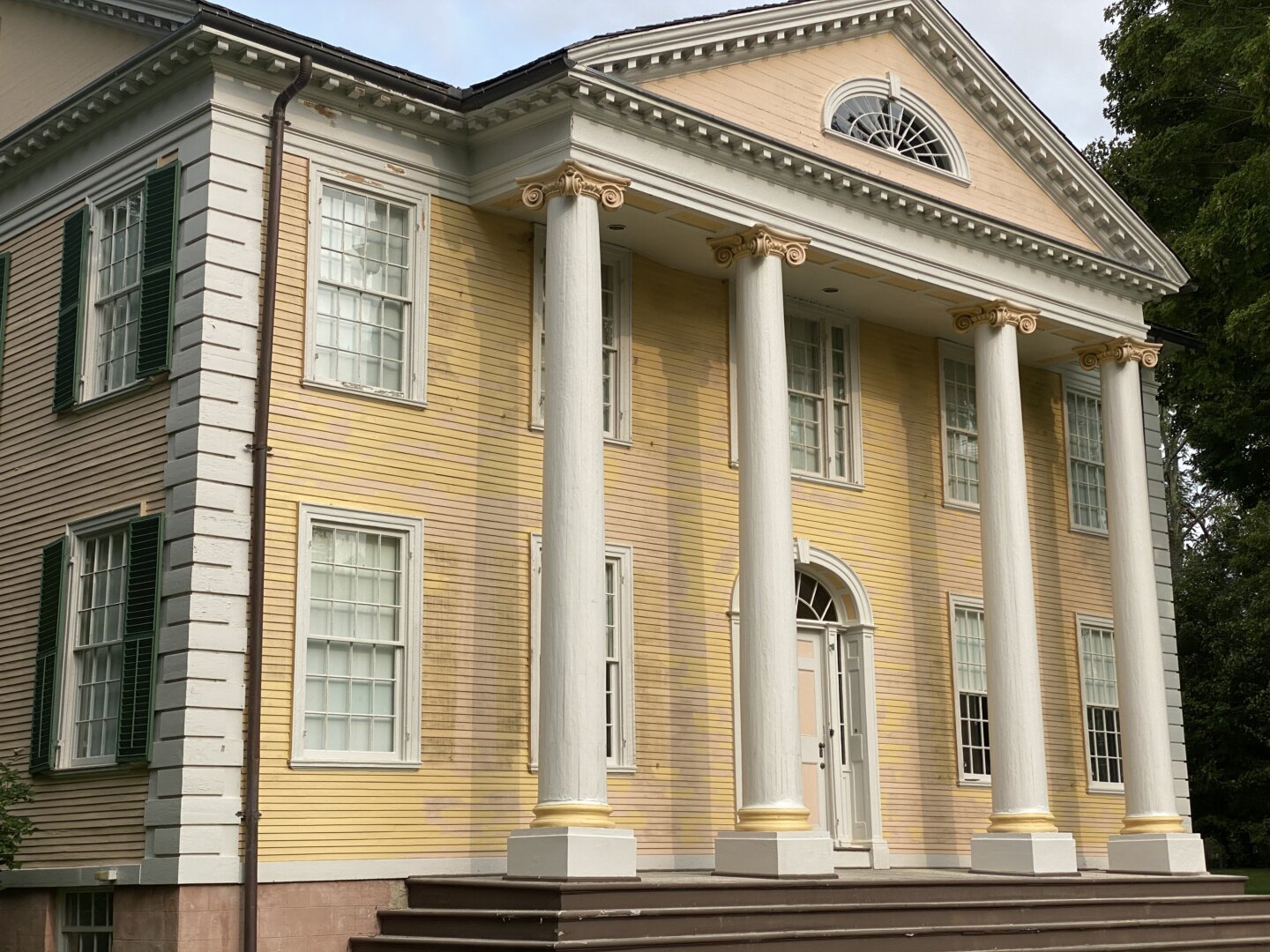 P.S. Did you know that the Griswold House's signature yellow is a Benjamin Moore paint color called "Goldfinch?"
Please help us paint Miss Florence's historic home by "Raising Your Bid"
As you may have seen when visiting or driving by, the front of the Griswold House is being patched and painted to preserve the beauty of our namesake historic landmark. Since stewardship of our historic structures is crucial to telling the Lyme Art Colony story, we thought it would be apropos to ask our community to help support the desperately-needed care of our Museum's "crown jewel."
It will require over 50 gallons of paint to complete the painting of the exterior of the Griswold House over the next four years. We are grateful to our friends at Rings End Lumber who are providing this paint at a discounted rate.
Won't you consider funding the purchase of paint with a gift of $500?  What about 10 hours of labor for our painting contractors with a gift of $750?  Or the purchase of supplies and materials with a gift of $100?
Raise Your Bid high (albeit virtually!) to help us raise $30,000 to restore Miss Florence's home to its full glory!
To donate please click here.