Programs & Events
Calendar
Museum hours: Tues-Sun, 10am-5pm. No advance ticket reservations required.

Community Free Day
May 7, 2016 @ 10:00 am

-

5:00 pm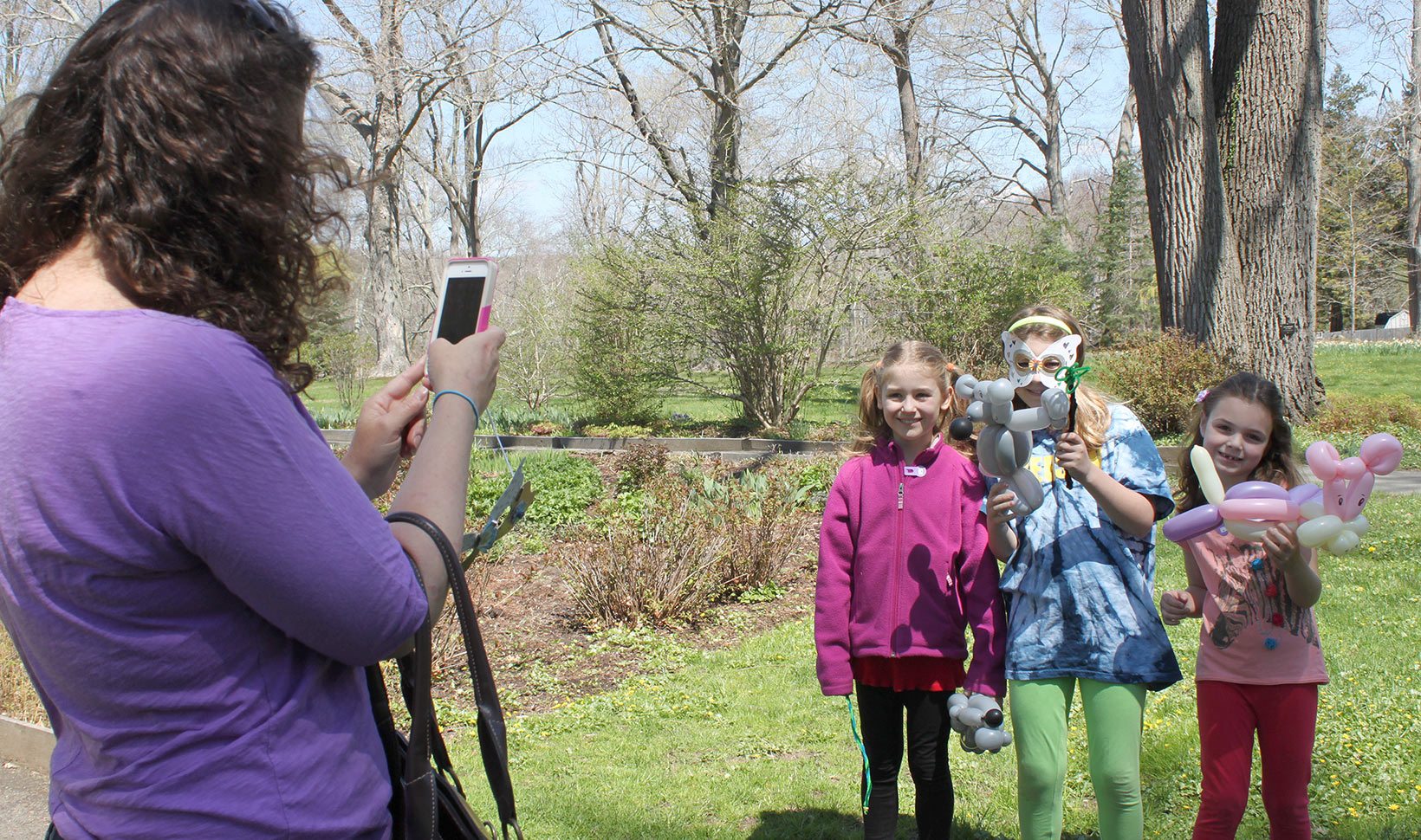 Admission is Free!
"Our Community Free Day is a great way for all ages to spend the day at the Museum," stated David D.J. Rau, Director of Education and Outreach. "The fun and educational activities planned for this year are a wonderful introduction for the many first-time visitors we get on this annual day."
Museum-goers visiting the original Florence Griswold House are treated to guides sharing stories of the Lyme Art Colony artists who stayed with Florence Griswold in the boardinghouse over 100 years ago. The house, decorated as it was in 1910, includes the original paintings that artists created on the door and wall panels of the house.
On view in the Museum's Krieble Gallery is Ten/Forty: Collecting American Art at the Florence Griswold Museum. The exhibition details the growth of the Museum's art collection over the past forty years, including a range of American art from the Tonalist style of the late 1800s to today's modern Abstraction.
Community Free Day attendees can also visit the Chadwick Art Studio, presented as it would have looked in 1920, the Rafal Landscape Center, as well as the Museum's gardens and grounds along the Lieutenant River.
Family-Fun on Community Free Day
Community Free Day highlights family enjoyment of the Florence Griswold Museum. Master Storyteller Tom Lee engages old and young in special performances at 11:30am and 2:30pm.  With training in classical theater, Lee has been performing in museums including the Metropolitan Museum of Art for over 15 years 
In addition to performances by Tom Lee, the Museum offers a special family craft activity in the Hartman Education Center from 11am to 4pm.
While at the Museum, families are encouraged to follow scavenger hunt cards in the Florence Griswold House, and uncover art details in the Krieble art gallery with "Can You Find Me" game cards. 
Related Events