Programs & Events
Calendar
Museum hours: Tues-Sun, 10am-5pm. No advance ticket reservations required.

Expressive Wellness February
February 12, 2018 @ 5:30 pm

-

7:00 pm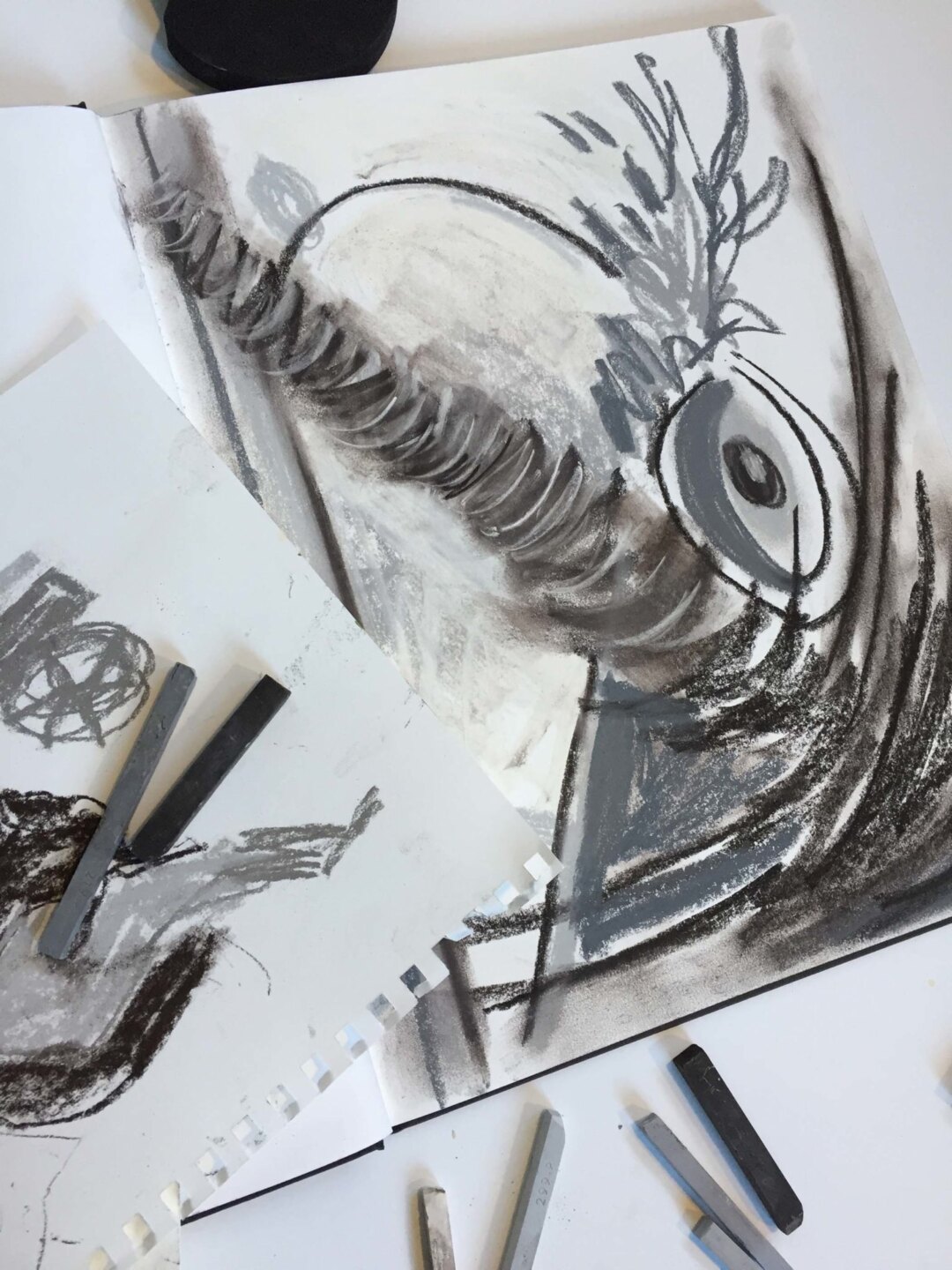 I found I could say things with color and shapes that I couldn't say any other way – things I had no words for.
–Georgia O'Keeffe
This workshop series is for anyone interested in using the art making process to gain insight into one's own internal expression. Engaging in art intuitively can lead to self discovery, inner meaning, as well as stress reduction. By allowing your self to experience your inner world through art you will find new tools to move through life in more balanced and creative ways. This series is open to art artists and non artists like. Unlike traditional art expression, the process of creation is emphasized rather than the final product.
All materials are provided. You you may choose any or all of the workshops. Each evening is a complete workshop.
Space is limited to 10 participants.
Each workshop will have a specific theme or intention and make use of different art forms. We will begin each workshop with a short introduction, work intentionally and intuitively on our piece and end with group discussion that will help reveal what our nonverbal voice is telling us.
Facilitator
Pamela Lape LP, LMHC is an expressive arts facilitator, fine artist and practicing psychotherapist. She will provide a safe space and help your experience unfold in the most productive way for you. This is not art therapy but a process intended to expand your creativity and discover your innate wisdom through the language of art making.
Series, dates, and themes of the expressive wellness workshops:
February 12 – Shadow Dance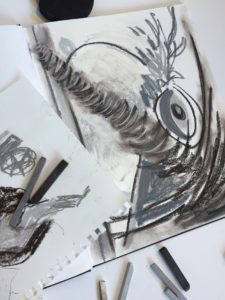 THIS PROGRAM IS SOLD OUT
Drawing with black, white, and gray pastels, you are invited to make friends with your shadowy nature, explore gray areas of life and the impact these areas have on you. The shadow can speak to us and enhance our lives. Embrace your shadow and light and allow the grays to show you your balance point. We we will create a drawing with black white and gray intuitively and intend that our darkness emerge into the light. Integrating our shadow into life can bring wholeness and enrichment. Pamela will facilitate reflection and help participants see their dark sides in a new light.
March 12 – Clay; The Solid and Fluid Nature of Self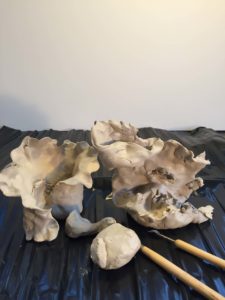 Pamela will guide participants in the use and manipulation of clay to help us experience our own sense of fluidity, solidity and dimension. While exploring the concreteness of clay we will gain insight into what it means to be real, flexible and solid.  We will invite intention and free expression in this sculpture to show our groundedness to our world in three dimensions. Reflection on the process will help guide our awareness of our connection with the world.
April 9 – Assemblage; Our Many Facets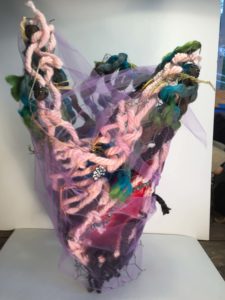 In this workshop we will allow ourselves to spontaneously create a three-dimensional piece using a variety of wire, paper, fabric, wood etc. As our piece emerges, we will explore explore how we can be viewed from many angles, interpret our personal inner terrain, and recognize how both contribute to our life experience. Observation and discussion will help us clarify our many facets.
May 7 – Collage; Putting the Pieces of Self Together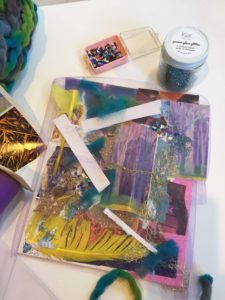 Using collage techniques with multiple art materials we will put together a piece that speaks to the whole person. Using images, colors, and found objects, we will piece together our inner and outer selves. Integrating hidden or unknown parts with the every day parts will engage us in a non-verbal conversation with our totality. Reflection with group members will add to this insightful process.
June 11 – Visual Journaling; The Daily Muse Council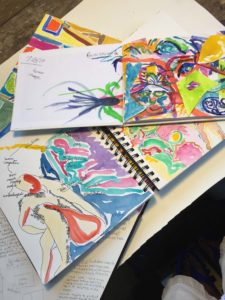 In this workshop you will be given a journal to begin your journey with self. We will fill the first page and discuss it. Pamela will also guide you on how to best use your journal entries for your own creative self discovery. We will learn to explore our intuitive and creative wisdom through the making of an art journal that speaks a new language and communicates to us in a nonverbal way. Visual journaling can provide spontaneous and intuitive approaches to challenges and life questions. It is a mirror reflection of your inner world if you let it be.
Related Events