Programs & Events
Calendar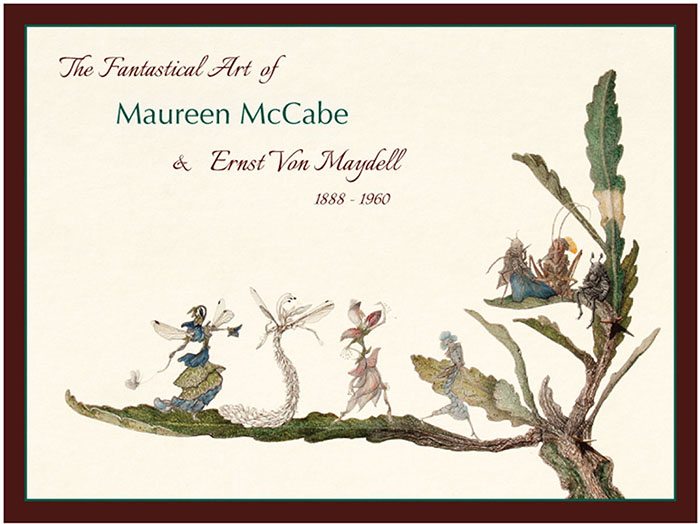 October 11, 2017 @ 5:30 pm

-

7:00 pm
The Fantastical Art of Maureen McCabe and Baron Ernst von Maydell
Off-Site Gallery Talk at the Cooley Gallery, 25 Lyme Street, Old Lyme
Join Artist Maureen McCabe and Gallery Owner Jeff Cooley for an intimate artful conversation about the work in this show inspired by the fantastical artwork of Baron Ernst von Maydell (German, b. 1888). Cooley is a longtime collector of the fairy-filled images and McCabe created a new body of work inspired by the Baron's whimsical paintings. A light reception will conclude the event.
The exhibition, The Fantastical Art of Maureen McCabe and Baron Ernst von Maydell is on view at the Cooley Gallery October 7 through November 12, 2017.
Two artists, generations apart, yet inextricably linked by spirit and talent. Maureen McCabe and Baron Ernst von Maydell share abundantly imaginative minds and and artistic visions. McCabe has admired von Maydell's work and, with this exhibition as inspiration, has designed an extraordinary tribute to him by creating subtly restrained assemblages based on some of his watercolors. Fantasy and fancy ensue.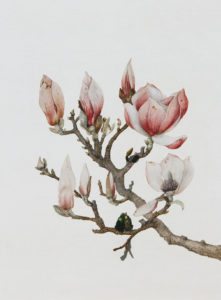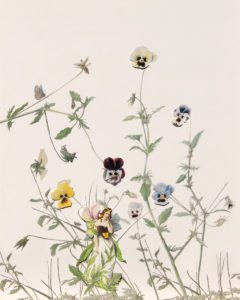 Maureen McCabe, Magic Cactus, signed verso, mixed media and pastel on archival inkjet, 13″ x 19″ x 1 1/2″.
Maureen McCabe, Magnolia with Beetles, signed verso, mixed media and pastel on archival inkjet, 19″ x 13″ x 1 1/2″
Maureen McCabe, Pansy, signed verso, mixed media and pastel on archival inkjet, 16″ x 13″ x 1 1/2″
Related Events