Programs & Events
Calendar
Museum hours: Tues-Sun, 10am-5pm. No advance ticket reservations required.

Fashion in Fiction: Clothing Speaks Volumes in Jane Austen's Regency Novels
February 14, 2016 @ 2:00 pm

-

3:30 pm

$10.00 – $12.00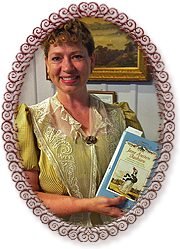 Join Kandie Carle (aka The Victorian Lady) for an afternoon of clothing from the Regency Era (early 1800s) for both gentlemen and ladies. Dressed in authentic Regency attire, Carle will share her insight on the clothing of the period as she dresses two mannequins as Mr. Darcy and Elizabeth Bennet from Austen's Pride and Prejudice. Along the way, she shares excerpts from Austen's personal letters as well as passages from some of the novels, highlighting Austen's use of clothing and fashion to define character and class, enhance story line, and develop plot points.
You might also like: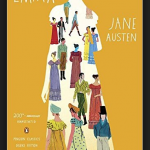 Book Talk: Emma by Jane Austen
Sunday, February 21, 2pm
Dr. Mark J. Schenker, Senior Associate Dean and Dean of Academic Affairs, Yale College
$7 (members $5)
December 2015 marks the 200th anniversary of the publication of Jane Austen's Emma, the fourth of her six novels and the last one to appear in her lifetime (1775-1817). Mark Schenker of Yale College will discuss the novel in the context of Austen's times and art, as well as how it remains timeless in our engagement with a heroine whom, Austen said, "no one but myself will much like."
https://florencegriswoldmuseum.org/calendar/book-talk-emma-by-jane-austen/
Related Events