Programs & Events
Calendar
Museum hours: Tues-Sun, 10am-5pm. No advance ticket reservations required.

In the Heart of the Sea: The Tragedy of the Whaleship Essex
June 30, 2015 @ 3:00 pm

-

4:30 pm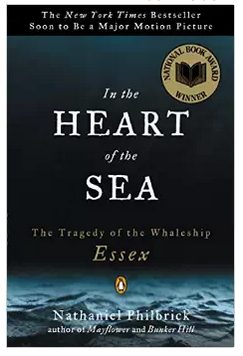 Dr. Mark J. Schenker, Senior Associate Dean and Dean of Academic Affairs in Yale College
The ordeal of the whaleship Essex was an event as mythic in the 19th century as the sinking of the Titanic was in the 20th. In 1819, the Essex left Nantucket for the South Pacific with twenty crew members aboard. In the middle of the South Pacific the ship was rammed and sunk by an angry sperm whale. The crew drifted for more than ninety days in three tiny whaleboats, succumbing to weather, hunger, disease, and ultimately turning to drastic measures in the fight for survival.
More talks
July 21  The Voyage of the Narwhal Read more…
August 25 Rough Passage to London: A Sea Captain's Tale  Read more…
Related Events