Programs & Events
Calendar
COVID-19 Update--Dear Friends, as part of the effort to stop the spread of the coronavirus, we have closed the Museum to the public through at least April 30, and have cancel all programs during this time. We're looking forward to welcoming you to the Museum soon (and often!), but until then, we encourage you to visit the Artists' Trail, a half-mile walk around the Museum's riverfront landscape and gardens. Check our website and social media (Facebook, Instagram, and Twitter) to stay up-to-date about the Museum's status and enjoy beautiful images, on-line exhibitions, fun facts, and behind-the-scenes videos. Should you need a staff member, call or email them as usual. Please stay in touch, Your FloGris Friends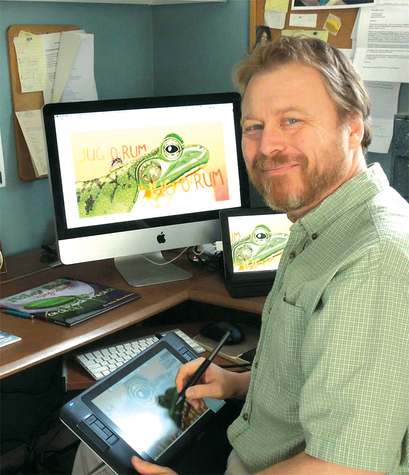 June 14 @ 10:00 am

-

3:00 pm
Mini Masterclass: Nature is Full of Stories
$145 – $160
…Turn Them into Books for Children!
with John Himmelman, Award-Winning Children's Book Author & Illustrator
Tragedy, drama, comedy, and adventure unfold out in nature. Walk the Museum's Artists' Trail with Himmelman in search of your next children's book story. Learn how to turn those natural moments into a captivating tale and get it published.
There are stories being played out every day of the year in every backyard, wood lot, and city park.  Tragedy, drama, comedy, and adventure unfold beneath the leaves, in the trees, and in our ponds, lakes, and puddles.  How do you want to tell those stories?
Masterclass Topics Featured:
What's Been Done?
Choosing Your Subject
Different Methods and Formats of Nature Books
Your Own Style
Research
Insuring accuracy!
Fudging Reality
Making the Littlest, Most Insignificant Creature into an Engaging Character
Immersing Yourself into the World of Your Character
Finding the Right Publishers
John Himmelman is a naturalist, author, and illustrator of many books – for children and adults – on nature. He lectures throughout the country on a variety of natural history topics.
Visit www.johnhimmelman.com  for more information.
Rain Date: June 20th
Related Events