Programs & Events
Calendar
COVID-19 Update--Dear Friends, as part of the effort to stop the spread of the coronavirus, we have closed the Museum to the public through at least April 30, and have cancel all programs during this time. We're looking forward to welcoming you to the Museum soon (and often!), but until then, we encourage you to visit the Artists' Trail, a half-mile walk around the Museum's riverfront landscape and gardens. Check our website and social media (Facebook, Instagram, and Twitter) to stay up-to-date about the Museum's status and enjoy beautiful images, on-line exhibitions, fun facts, and behind-the-scenes videos. Should you need a staff member, call or email them as usual. Please stay in touch, Your FloGris Friends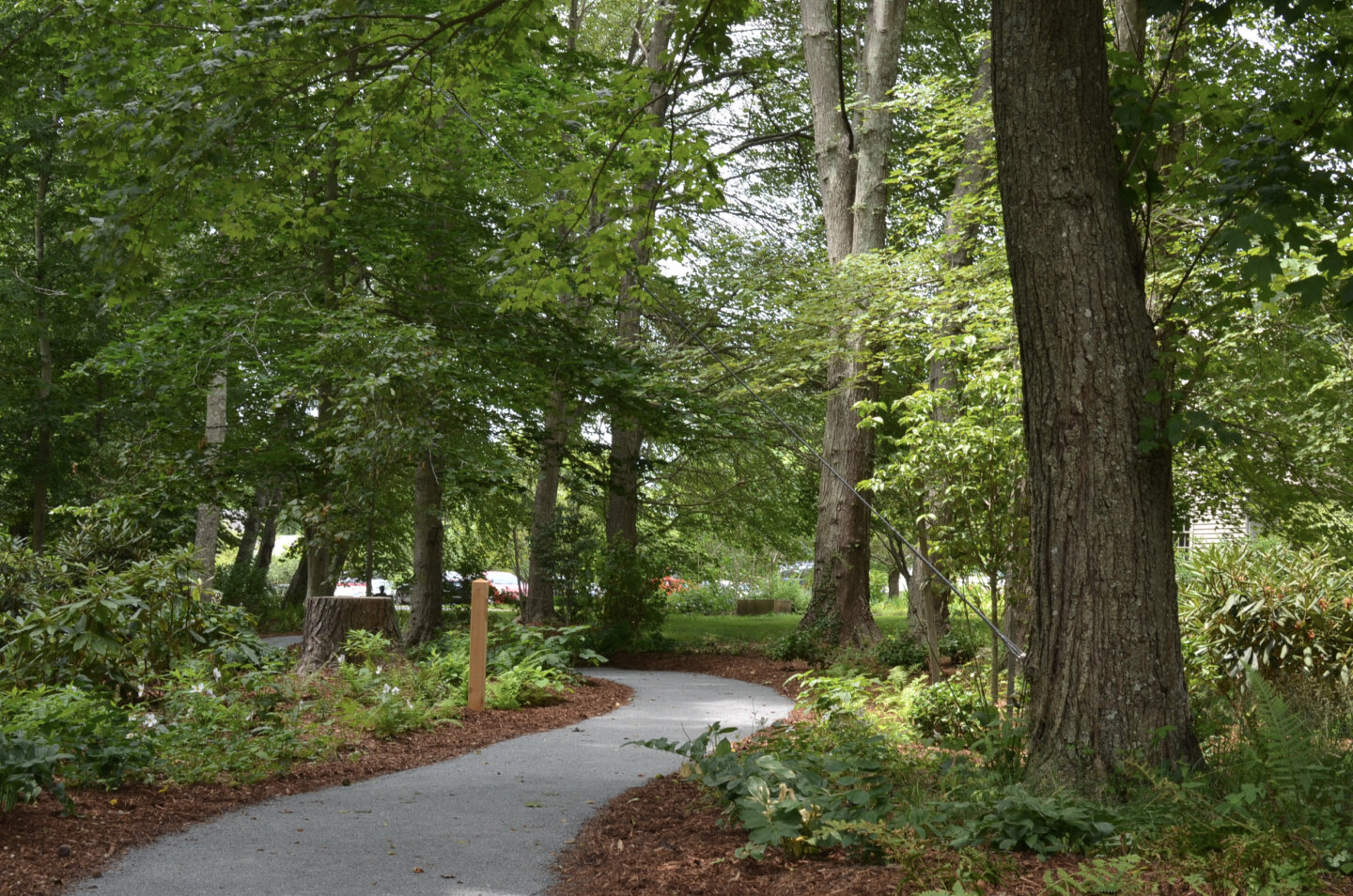 June 6 @ 1:00 pm

-

3:00 pm
Nature Walk: Discover the Flora & Fauna Along the Artists' Trail
with Judy Preston, Local Naturalist
Join us for an afternoon walk along the Florence Griswold Museum's new Artists' Trail in Old Lyme to celebrate National Trails Day. This will be a two-hour interpretive walk through the micro environments of the Trail including its River Walk, Hedgerow Walk, and Woodland Walk. Preston will share information about the flora and fauna of these reclaimed areas of the Museum's 12-acre campus as well as the larger context of the site in the lower Connecticut River estuary region. Tour will begin walking along the banks of the Lieutenant River with a view of the salt marsh, and continue along the old farm road that leads to Lyme Street and into a newly planted woodland.
Please wear appropriate shoes for walking along the Trail. Trail is wheelchair accessible. No dogs, please.
Registration is required. Please click here to sign up! 
Rain Date: June 7
Photo by Ian Dobbins
Related Events