Programs & Events
Calendar
24-hour advance reservations are available. Visitors without pre-booked tickets will be admitted as capacity allows. Masks and physical distancing are required of everyone onsite regardless of vaccination status.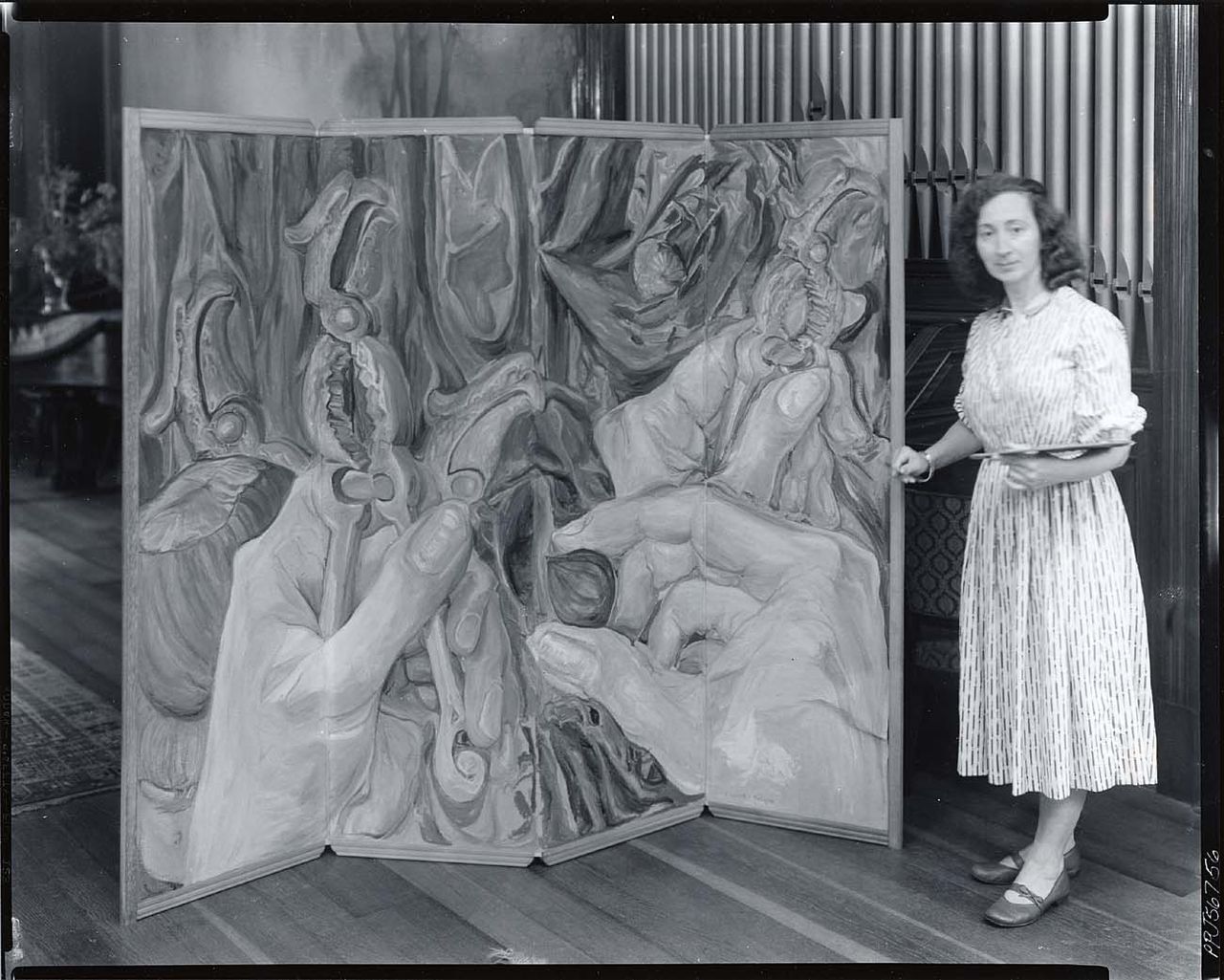 November 9, 2019 @ 5:00 pm

-

6:00 pm
Samuel Thorne Memorial Lecture: The Nut Museum
Annual Samuel Thorne Memorial Lecture: Performing the Nut Museum-Visionary Art of Elizabeth Tashjian featuring Christopher B. Steiner, Professor of Art History and Anthropology, Connecticut College.
Lecture held in Fellowship Hall at the First Congregational Church of Old Lyme, 2 Ferry Road, Old Lyme
Call (860) 434-5542, ext. 111 or email frontdesk@flogris.org to RSVP
Elizabeth Tashjian (1912-2007) opened the Nut Museum in 1972 on the ground floor of her Victorian mansion in Old Lyme. It featured Miss Tashjian's original artwork, collection of nuts, and a capella performances of her songs about nuts. Beginning in 1981, Tashjian appeared on the Tonight Show Starring Johnny Carson as well as other talk shows. In response to her new celebrity status, Tashjian transformed herself from a painter into an avant-garde visual and performance artist. This talk explores the unique trajectory of Tashjian's life and artistic career and coincides with a new exhibition Revisiting the Nut Museum: Visionary Art of Elizbaeth Tashjian, on view at Connecticut College October 21 – December 6, 2019.
Related Events