Programs & Events
Calendar
Museum hours: Tues-Sun, 10am-5pm. No advance ticket reservations required.

September Expressive Wellness
September 9, 2019 @ 5:30 pm

-

7:30 pm

$20.00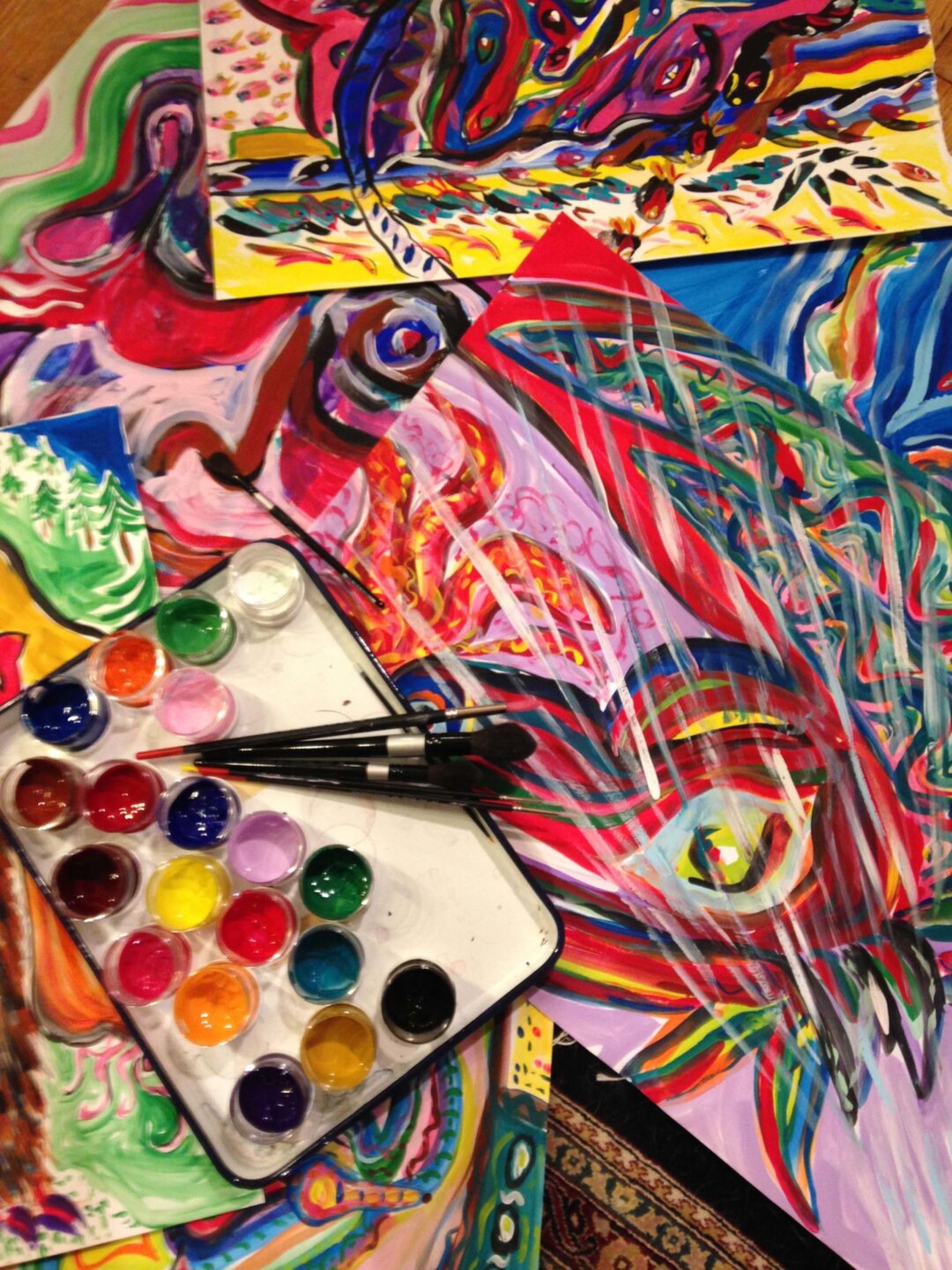 The Expressive Wellness Series
Join us and venture to the place where art meets intuition.  This returning series is for artists and non-artists, who wish to deepen their self-awareness, find stress reduction strategies, or navigate life transitions through the creative art making process. Creating art in an intuitive fashion provides access to the abstract and intangible aspects of self.  It allows an experience of truthful process and a sense of daring and strength where something new and unknown can emerge. Through discussion and reflection, Pamela Lape will guide the group through nine sessions exploring different mediums and themes.  Making art and reflecting on it in a safe space without judgement or expectations, provides participants with new tools for approaching life in a more effective and satisfying manner.  Experience the growth and self-knowledge that can come from accessing our inner selves hidden beneath the daily routine.
Workshops are developed by Pamela Lape LP, LMHC, an expressive arts facilitator, fine artist and practicing psychotherapist with 35 years' experience. Hands-on art projects are facilitated by artist and Museum educator Julie Garvin Riggs.
Open to artists and non-artists alike.
Classes may be taken individually.
Art supplies provided by the Museum.
Pamela Lape LP, LMHC, is an Expressive Arts facilitator, Fine Artist and practicing psychotherapist with 35 years' experience. She has an MS in Clinical Psychology, a BS in Fine Art, and is a graduate of the Westchester Institute for Psychotherapy and Psychoanalysis. and. Although Pamela is a psychotherapist, this is not Art Therapy, rather a journey of self-discovery through the art making process. She resides in Chester, CT.
Related Events