Programs & Events
Calendar
Museum hours: Tues-Sun, 10am-5pm; Café Flo hours: Tues-Sun, 11:30am-2:30pm.

VIRTUAL LECTURE: Home Improvement: Reframing the Stories Historic Artists' Homes & Studios Can Tell
May 21, 2021 @ 3:00 pm

-

4:00 pm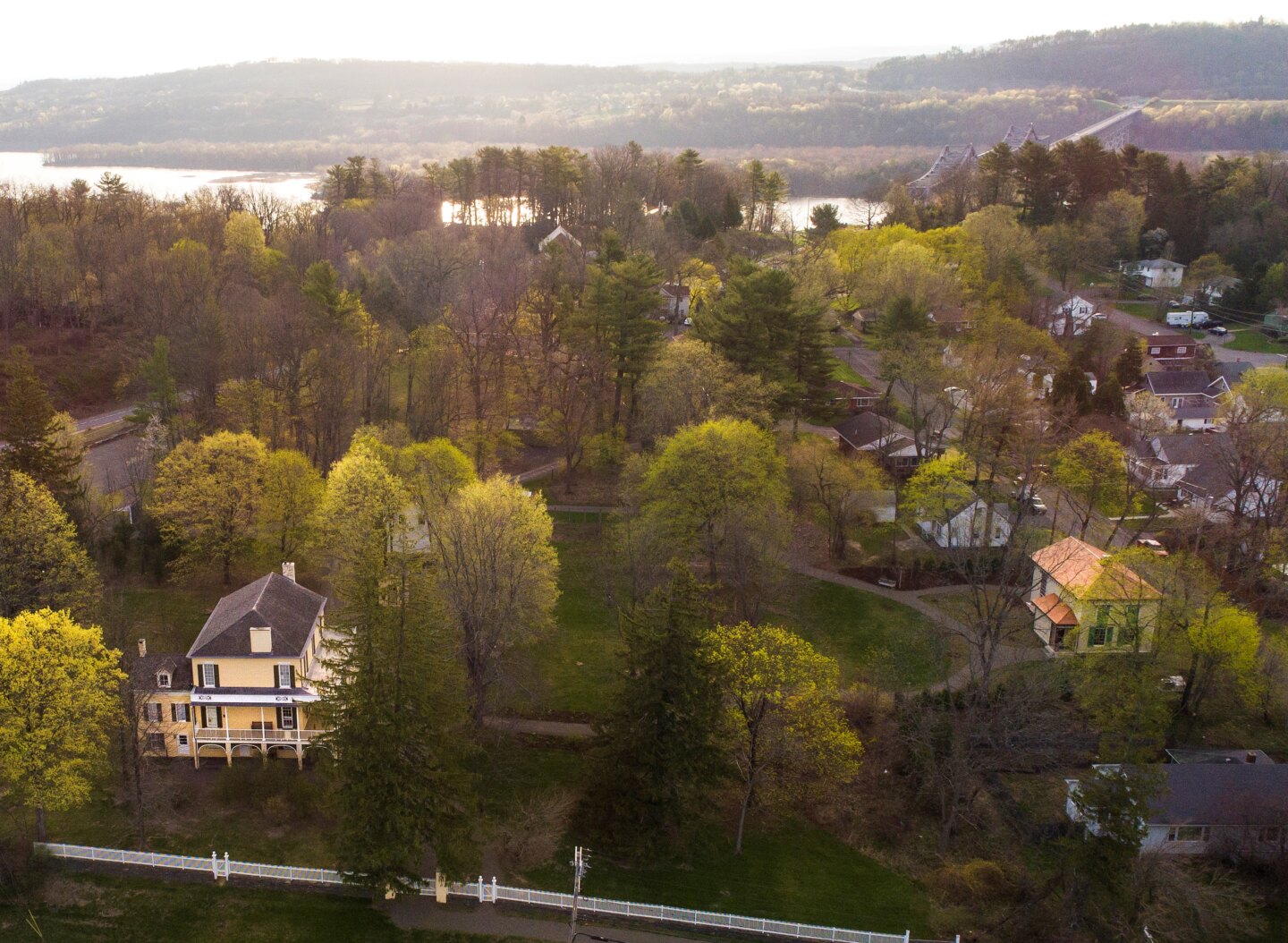 A partnership between Historic Artists' Homes & Studios and the Florence Griswold Museum
In celebration of National Preservation Month, join us for a three-part series of curated pairings of talks and guided conversation focused on the future of historic house and studio interpretation.
Facilitated by Valerie A. Balint, Senior Program Manager, Historic Artists' Homes and Studios, and Amy Kurtz Lansing, Curator, Florence Griswold Museum
Offered virtually on the GoToWebinar platform • No charge
Week 3: Authenticity at the Artist's Home and Studio
Presentations #5 & #6 • Friday, May 21, 3pm • REGISTER HERE
Creating Authenticity: A Case Study
Elizabeth Jacks, Executive Director • Thomas Cole National Historic Site, Catskill, NY
When we visit the home or studio of a famous person, isn't it a bit disappointing that he or she is not there? The most authentic experience would surely be an in-person meeting, and our challenge as stewards of historic places is that the artist is dead and the world is irreparably changed. Given these realities , how can we create an authentic experience? Instead of creating the impression that the historic inhabitants have "just stepped out," we asked ourselves if we could aim for the experience that they have "just stepped in." Adapting this approach, Jacks discusses ways to remove the velvet ropes and invite visitors in as guests, as well as through the subtle introduction of technology, offering interpretation allows the historic characters to speak for themselves.
Art, History, and Authenticity at the Florence Griswold Museum
Amy Kurtz Lansing, Curator • Florence Griswold Museum, Old Lyme, CT
Located on 12 riverside acres in the town of Old Lyme, the Florence Griswold Museum incorporates an art colony boardinghouse, historic gardens, re-created artists' studios, and an artists' trail linking the reunited portions of the original family estate. Recent work with the Museum's historic site, collections, and the stories of Florence Griswold and Lyme Art Colony have led us to interpret them with fresh eyes. Archival, archaeological, and art historical evidence underpin our interpretation of the site, with the addition of perspectives invited from outside the museum. As we consider the familiar in a new light, how can we stay true to what drew artists to Old Lyme circa 1900 while also looking at our story more broadly and holistically?
And don't forget to register for Week 1 and Week 2!
About Our Partner: Historic Artists' Homes and Studios
Historic Artists' Homes and Studios (HAHS), a program of the National Trust for Historic Preservation, is a coalition of 48 museums that were the homes and working studios of American artists. The program aims to preserve the nation's legacy of creativity in the visual arts and to inspire meaningful personal experiences at authentic creative places. The Florence Griswold Museum has been a member of this national network since its formation in 1999.

Related Events