Museum hours: Tues-Sun*, 10am-5pm. Café Flo hours: Tues-Sun, 11:30am-2:30pm. *The Museum will be open Monday, October 9.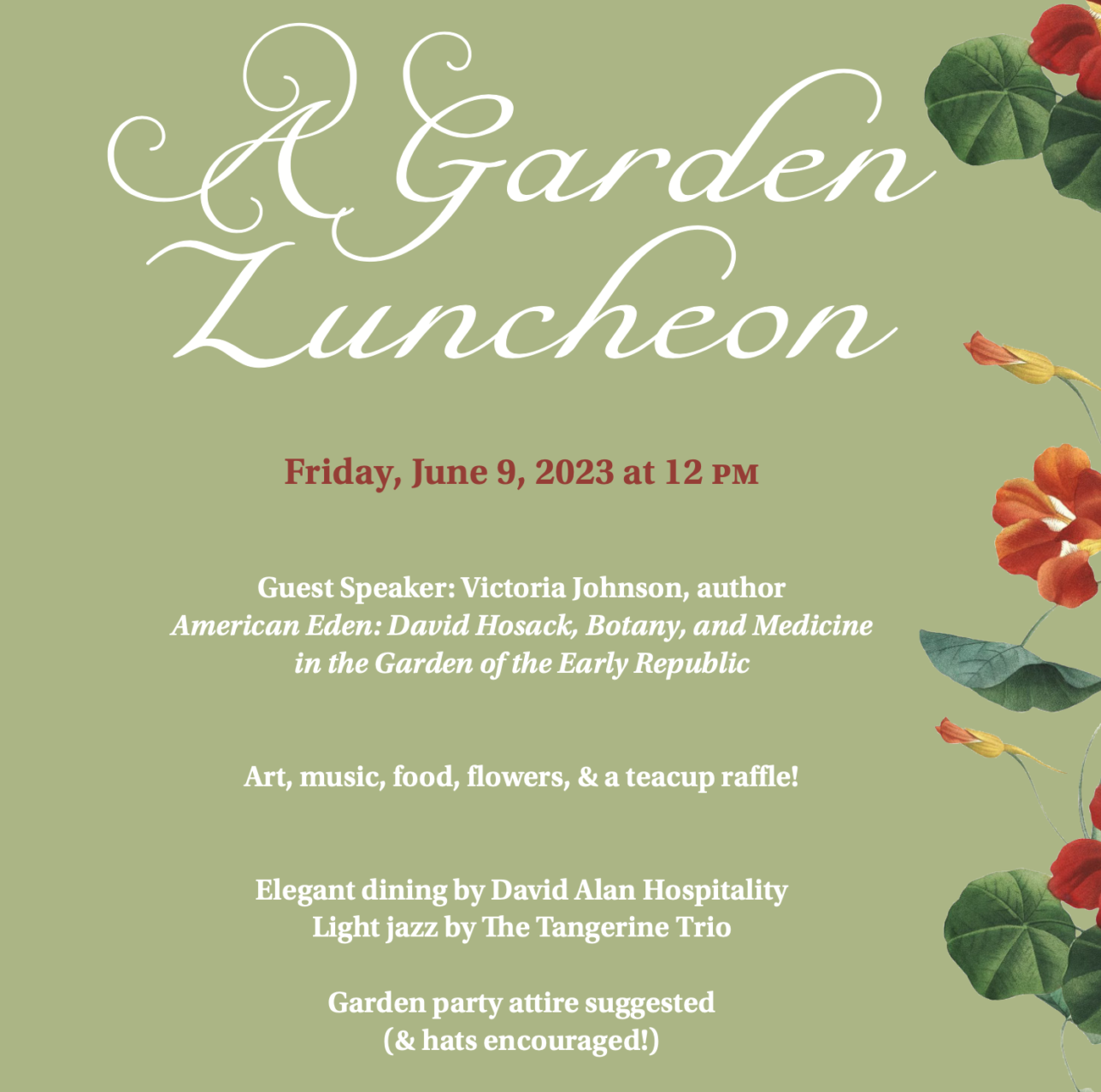 Thank you to everyone who supported the 14th annual Garden Luncheon. See you next year!
The Museum's annual Garden Luncheon is one of our most joyful and beloved events as we welcome spring with flowers, food, and fancy hats!
Gather your friends and join us Friday, June 9 for a day of garden-centered delights.
A delectable lunch under the tent, a raffle to please every green thumb, and a dynamic speaker.
Check our social media and e-newsletter for updates on this special event!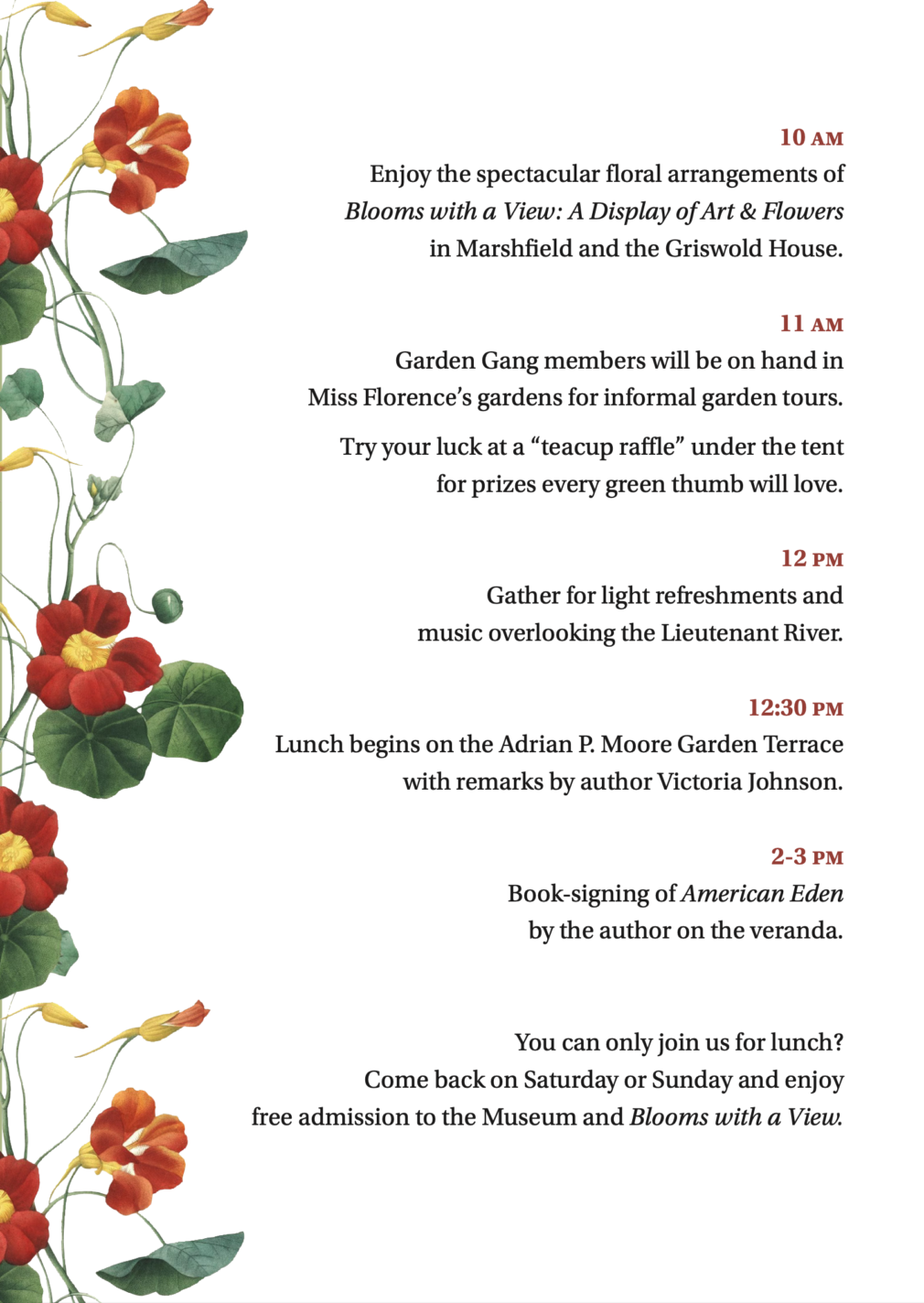 Join us for a delightful seated lunch, then we'll hear from historian Victoria Johnson whose book, American Eden: David Hosack, Botany, and Medicine in the Garden of the Early Republic, was a finalist for the 2018 National Book Award and the Pulitzer Prize in History. She will share the dramatic backstory of the brilliant physician who tended to Alexander Hamilton and Aaron Burr after their infamous duel, then went on—as a groundbreaking botanist and scientist—to build the new nation's first public botanical garden (now buried beneath Rockefeller Center). A resident of Old Lyme and a professor at Hunter College in New York City, Ms. Johnson will invite us into the extraordinary world of an American visionary whose passions for nature and art indelibly shaped the early Republic.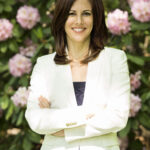 While you're here, you can also wander the gardens and take in the new blockbuster exhibition, Object Lessons in American Art: Selections from the Princeton University Art Museum, as well as Blooms with a View—our annual installation of floral arrangements inspired by works in the galleries and the historic Griswold House.
Come make a beautiful day of it at the Museum—all while helping us care for this glorious landscape!
The Garden Luncheon supports the stewardship and preservation of the Museum's historic gardens and riverside landscape.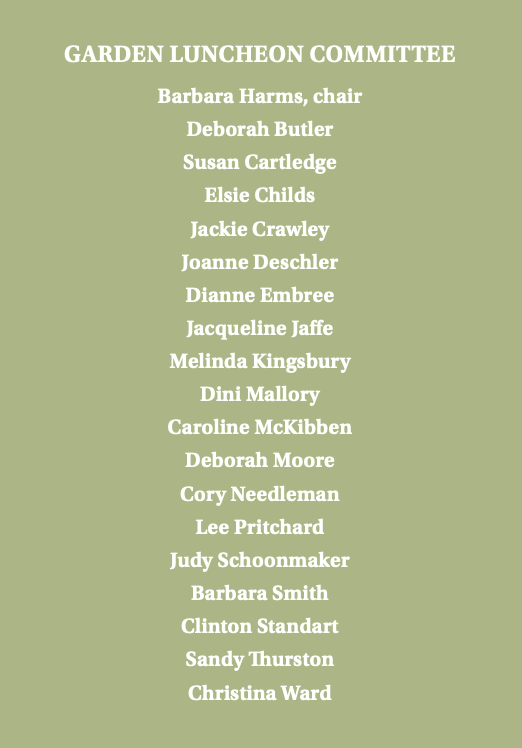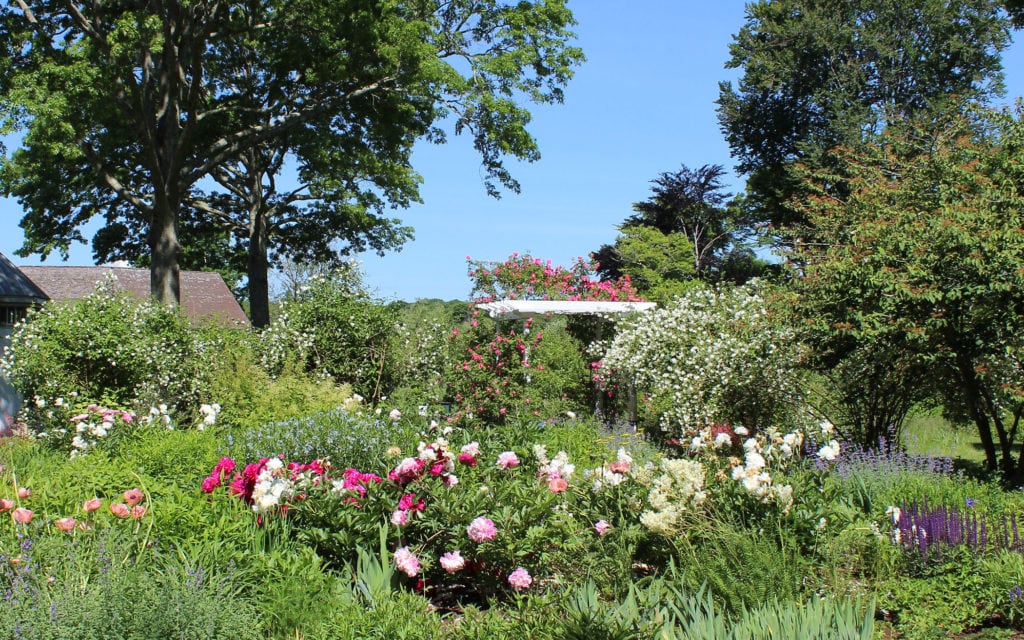 Follow us on social media for updates!
or subscribe to our e-newsletter below to keep up with Museum events, programs, and much more.