COVID-19 Update--Dear Friends, as part of the effort to stop the spread of the coronavirus, we have closed the Museum to the public through at least April 30, and have cancel all programs during this time. We're looking forward to welcoming you to the Museum soon (and often!), but until then, we encourage you to visit the Artists' Trail, a half-mile walk around the Museum's riverfront landscape and gardens. Check our website and social media (Facebook, Instagram, and Twitter) to stay up-to-date about the Museum's status and enjoy beautiful images, on-line exhibitions, fun facts, and behind-the-scenes videos. Should you need a staff member, call or email them as usual. Please stay in touch, Your FloGris Friends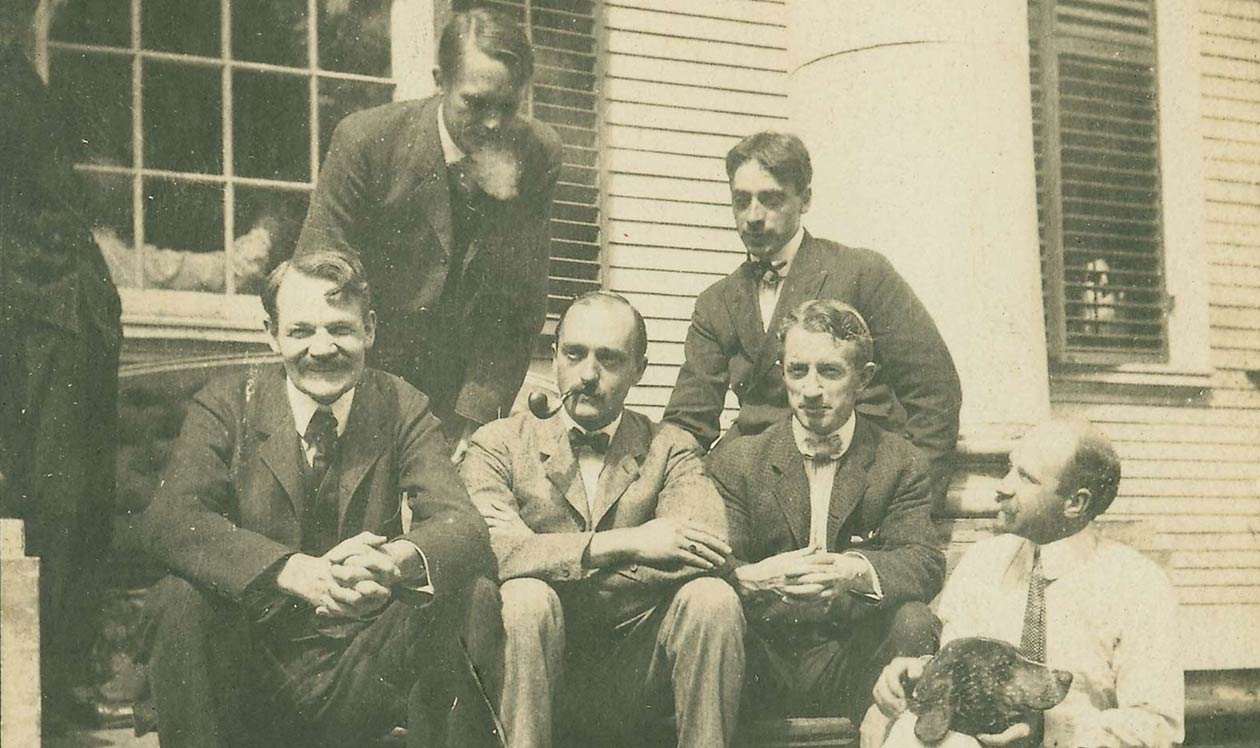 Ongoing
An American Place: The Art Colony at Old Lyme
During the first two decades of the 20th century, the village of Old Lyme, Connecticut was the setting for one of the largest and most significant art colonies in America.
Find Out More
September 28, 2019 - May 24, 2020
Nothing More American: Immigration, Sanctuary, and Community An Exhibition by Matthew Leifheit
This exhibition envisions presenting Matthew Leifheit's photos in conjunction with traditional paintings of the Old Lyme church and similar meetinghouses drawn from the Museum's permanent collection, with selected loans. The title, Nothing More American, comes from artist Lorado Taft's description of Hassam's painting Church at Old Lyme as "nothing more American on all the continent," a sentiment that resonates both with the historic image of the church and with the relationship of immigration to the American dream.
Find out more
Upcoming Exhibitions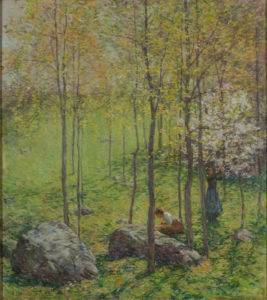 Fresh Fields: American Impressionist Landscapes from the Florence Griswold Museum, on view June 6–September 20, 2020, celebrates beloved landscapes created by Impressionist artists who visited Old Lyme. Look for new perspectives ranging from science to social art history, as well as new voices brought to bear on favorite works. Relatedly, we hope to work with members of this region's Native American communities to craft a land acknowledgment for the Museum's property. Image: Willard Metcalf, Dogwood Blossoms, 1906. Oil on canvas, 29 x 26 in. Florence Griswold Museum, Gift of The Hartford Steam Boiler Inspection and Insurance Company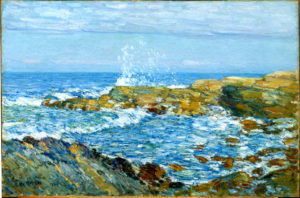 Expanding Horizons: Celebrating 20 Years of the Hartford Steam Boiler Collection, on view October 3 through mid-April 2021, marks a milestone in the Museum's history. With the company's generous gift of 190 works of art, the scope of the collection instantly broadened, both geographically and chronologically, to include artists working in every corner of Connecticut from the 18th– to the mid-20th century. To celebrate this anniversary, the Museum will present highlights from the collection with an emphasis on new research to showcase the innovative ways in which scholarship about American art has progressed over the past two decades. Twenty leading scholars of American art will be engaged to lend their expertise and innovative perspectives by writing labels about individual works. Along with this exhibition, the Museum marks a second local artistic milestone. Image: Childe Hassam, The Dry Northeaster, Isles of Shoals, 1906. Oil on canvas, 20 x 30 ¼ in. Florence Griswold Museum, Gift of The Hartford Steam Boiler Inspection and Insurance Company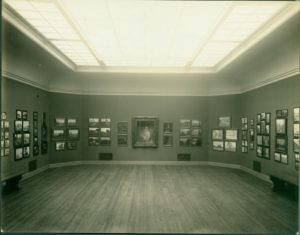 Centennial of the Lyme Art Association Gallery, on view October 3 through mid-April 2021, honors the 100th anniversary of the building erected by Old Lyme artists in 1921 as a dedicated space to exhibit their works. Using permanent collection objects, selected loans, and archival records and photographs, this one-gallery show will partially recreate LAA's inaugural display by presenting pieces exhibited there, as well as include new research about the relationship between the residents of the historic boardinghouse and the Lyme Art Association Gallery. Image: Lyme Art Association Gallery interior, 1921. Lyme Historical Society Archives at the Florence Griswold Museum
For more about our next door neighbor, the Lyme Art Association, please go to their website…