‼️ PLEASE NOTE ‼️🎫 MUSEUM admission 🎫 is available with 24-hour advance online ticketing only. ‼️ New WINTER HOURS Tuesday - Saturday, 10am to 4pm and Sunday 1 to 4pm.
PLEASE NOTE: Due to COVID-19 we are not scheduling any group tours at this time. If you would like to be notified when we resume scheduling, please email Julie@FloGris.org.
This museum is exactly what other reviewers described. Warm, welcoming and intimate. This is a very unique and well maintained museum, all the staff there were so attentive and informative. It is truly a hidden treasure that people should definitely visit.

— Museum Visitor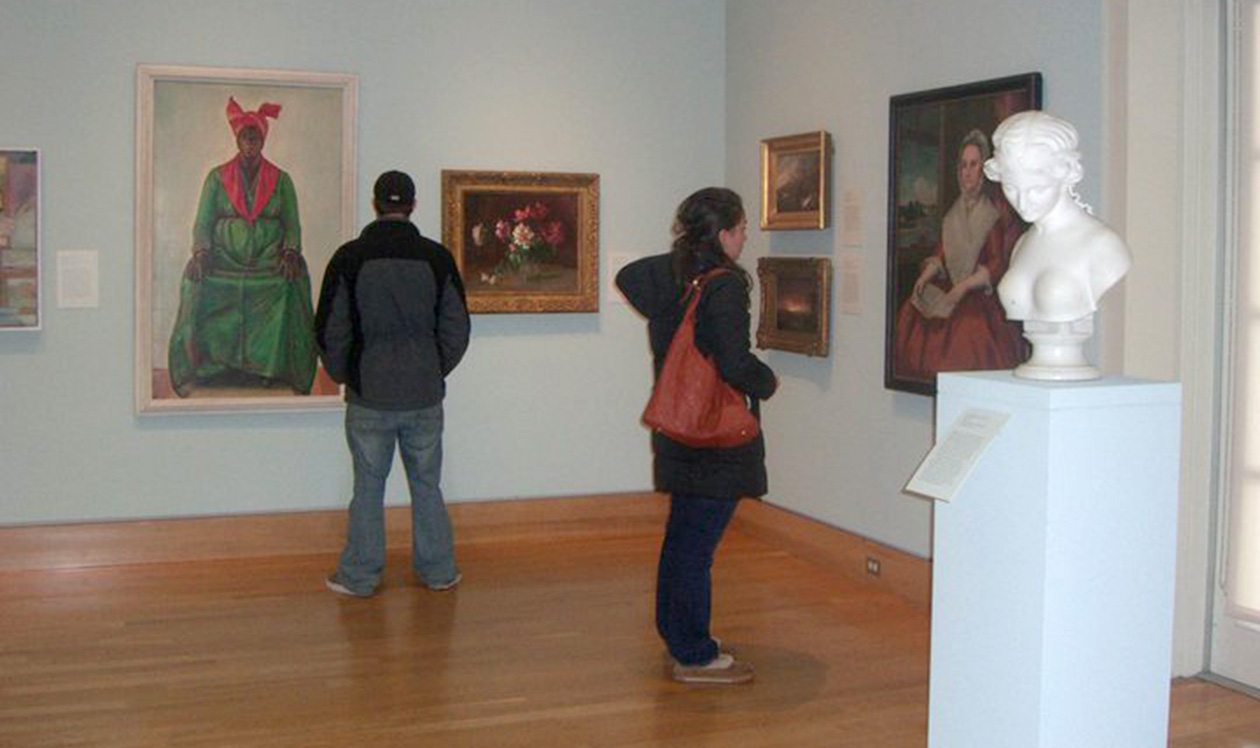 Colleges
Visits can be designed to complement your syllabus in topics of art, history, and museum studies.
Book a College Trip
It is around 'Miss Florence's' house that most of the art life centers, or has originated. Every painter who has ever been to Lyme knows Miss Florence Griswold. She takes good care of them, is interested in their work, and they find there that intangible thing, an art atmosphere.

— Travel Writer, Clara Walker Whiteside, 1926
You May Also Be Interested In