Plan Your Visit
Hours, Admission, Directions, & Discounts
Museum hours: Tues-Sun*, 10am-5pm. Café Flo hours: Tues-Sun, 11:30am-2:30pm. *The Museum will be open Monday, October 9.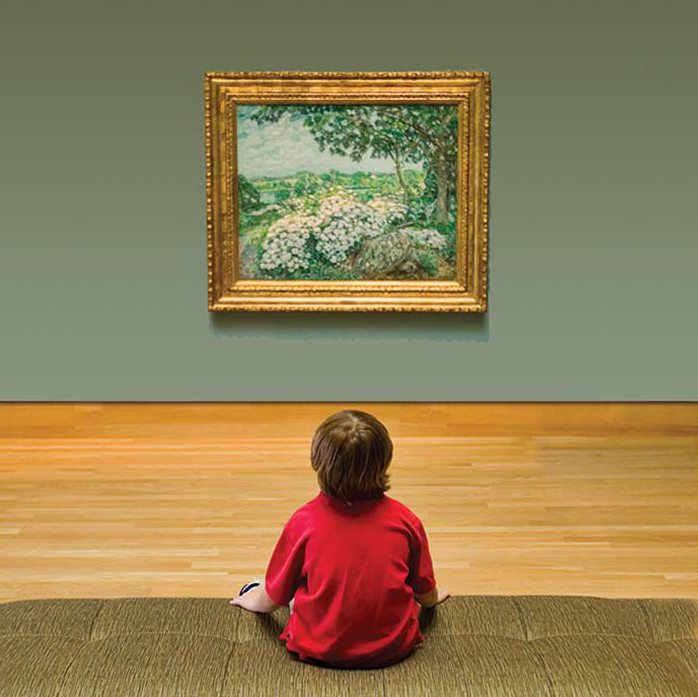 Hours
Krieble Gallery & Griswold House
April through December
Tuesday-Sunday 10am-5pm
January through March
Tuesday-Sunday 10am-4pm
The Museum is closed New Year's Day, Easter Sunday, Memorial Day, Juneteenth (June 19), July 4, Labor Day, Thanksgiving Day, Christmas Eve (December 24), and Christmas Day (December 25).
The Museum is closed on Mondays (*except for Monday, October 9.)
The Florence Griswold Museum is a public place and as such, photos of our visitors are permitted as they would be in any public space, such as a park, trail, or roadway. By being on the Museum's property, you consent to being filmed, videotaped, and/or photographed by an employee or contract photographer.
If you do not wish to be photographed, please inform our Admissions Desk staff at the beginning of your visit.
More Info About Museum Campus
Admission
Admission includes access to exhibitions in the Krieble Gallery, the historic Florence Griswold House, and the rest of the Museum's grounds and facilities.
$12 Adults
$11 Seniors
$10 Students (with ID)
Free to visitors 12 and under
Please note there is special pricing for Wee Faerie Village during the month of October.
All visitors are responsible for the additional special event admission. During this time, Museum passes, Library passes, 2-for-1 offers, and other discounts apply to the regular admission fee.
$17 Adults
$16 Seniors (62+)
$15 Students
Members: Free
Children 12 and under are free
To pre-purchase for Wee Faerie Village click here
The Museum offers Free Admission for

:
Library Passes — good for two adult & two children Admissions. Click here to see if your local library is a member of our program! Thank you to our current Library Partners. (Please note during the Wee Faerie Village event there is a $5 surcharge for Adult admissions using Library Passes.)
Employees & Docents of other museums with ID or business card
SNAP/EBT cardholders — good for four people per visit. There is no limit to how many times a person can visit, and free admission is good for up to four people per visit with the presentation of a SNAP Electronic Benefits Transfer (EBT) card.
Active Duty Military and Veterans and their families as part of the Blue Star Museums Program
The Museum offers $1 off Admission for:
AAA Members
Connecticut & Massachusetts Teachers
General $1 off Admission Coupon: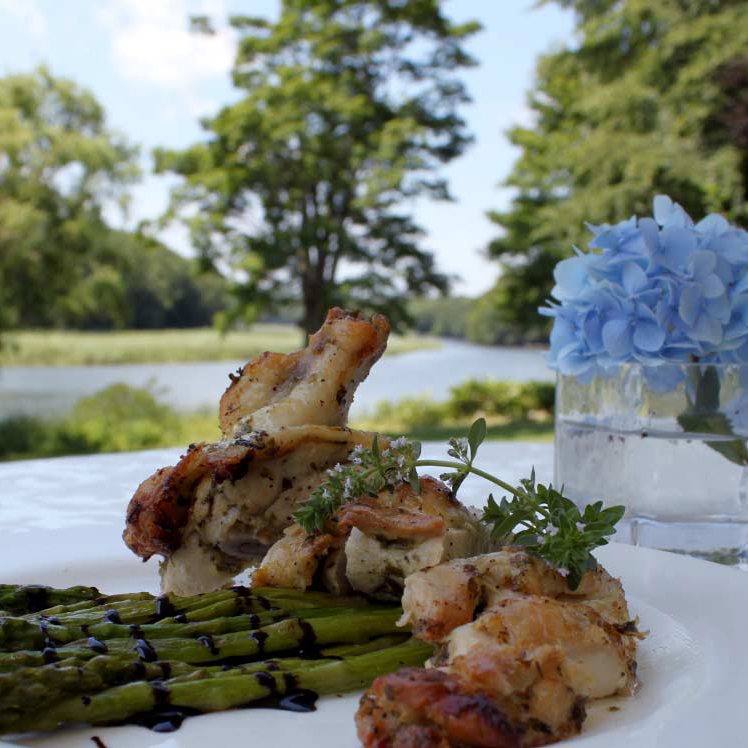 Directions
By Car: Traveling on I-95 South from Mystic or Rhode Island:
Take EXIT 70; at bottom of exit ramp, turn RIGHT onto Lyme Street. The Museum is the second building on the LEFT
By Car: Traveling on I-95 North from New Haven:
Come over the bridge at the mouth of the Connecticut River. Stay in the RIGHT lane. Take EXIT 70; at the bottom of the exit ramp, turn LEFT at light onto Route 156. Turn RIGHT at second traffic light onto Halls Road. Take Halls Road to the end. At the end, take a LEFT at the light onto Lyme Street. The Museum is the second building on the LEFT. There are brown state highway signs marking the way.
By Car: Coming from Hartford:
Take I-91 South to Route 9 South. Follow Route 9 to the end and get on I-95 going North and follow the directions above. Ample free parking is available.
By Train: From New York
Take Metro-North and connect to Shore Line East in New Haven to Old Saybrook. There is limited bus service from Old Saybrook to Old Lyme using 9 Town Transit. The bus runs Monday through Friday.
By Boat:
If you are cruising the waters of Long Island sound and want to pay a visit to the bucolic town of Old Lyme and it's renowned museums and art galleries, a short trip up the mouth of the Connecticut river on your portside-lattitude 41.2838-longitude 72.35119-you will see the "Saybrook Point Marina Inn and Spa" A luxurious full service marina with dockspace for all sized vessels-concierge services available including livery service-just a short 5 minute ride over the river to the museum. For more information please call (860) 395-3080. Further up river before the two bridges on your starboard side is "The Old Lyme Dock Co" a small full service marina that will gladly arrange for transportation to the museum – if you enjoy a nice walk, the museum can be reached on foot from this location. For more information please call (860) 434-2267. Beyond the two bridges also on your starboard side is the "Old Lyme Marina" a full service marina within walking distance of the town center and the museum. For additional information please call (860) 434-1272.
You May Also Be Interested In