We're happy to announce that the Museum will reopen to MEMBERS on July 1 and to the public on July 7 - and with a new exhibition! ☀️Until then, the grounds are open and in bloom! 🌸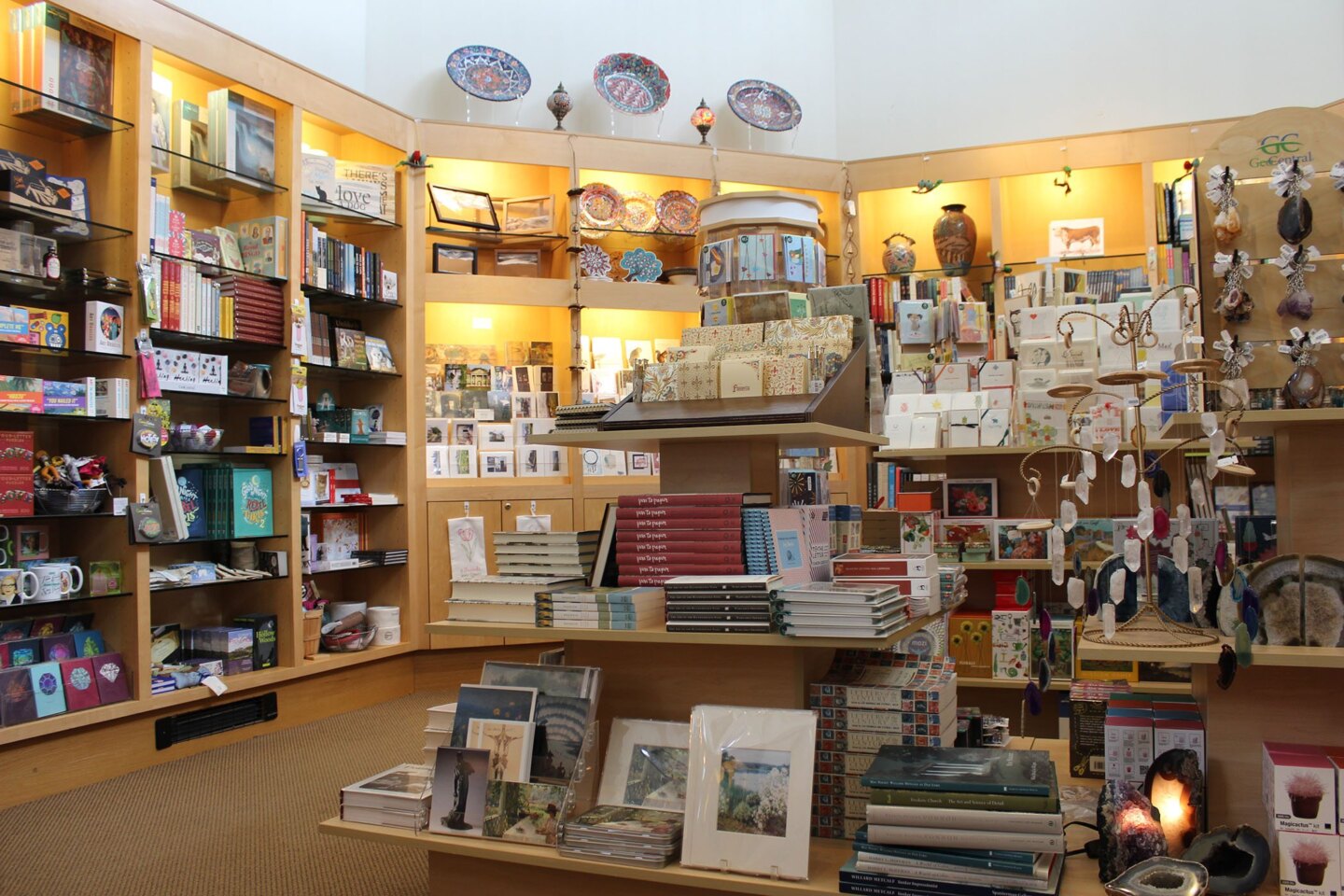 The Shop Hours
In-person: Temporarily Closed
On-line: 24/7 – We are always here for you!
Shop inquiries
Email: matt@flogris.org
Phone: (860) 434-5542 ext.111
Benefits of Shopping at the Museum Store
Friendly and knowledgeable staff.
Unique gift items from the best local artisans as well as an international selection of wares.
Complimentary gift-wrapping, just mention in the notes field that your order is a gift.
Your purchase supports the educational mission of the Museum.
Member discounts and special perks
LET THE SHOP AT THE FLORENCE GRISWOLD MUSEUM BE YOUR "GO TO" SHOPPING DESTINATION EVEN FROM HOME
Thank you for supporting the Florence Griswold Museum by making a purchase from our on-line shop. While we might not be able to assist you in person at the moment, the Visitor Services Team is still here for you virtually. If you have questions about products we carry and if we can ship something not featured online, please don't hesitate to reach out through email: matt@flogris.org or phone: 860-434-5542 ext.111. We are here to help get you the products you need during this unprecedented time.
Please be aware that at this time we are working remotely, please allow for extra processing time. Also, our on-line shop is not directly linked to our shop inventory. Items have the possibility to sell out before we can update the site remotely. Orders will be filled in the order they are received and we will communicate with you should an item be sold out.
Again, thank you for your continued support and we look forward to seeing you at the Museum and in the shop again soon!
Museum Art Prints and Reproductions
Choose from a wide selection of art prints and reproductions of images from the Museum's collection.
You will be redirected to the Rudinec and Associates' RequestAPrint
website. They use state-of-the-art ultra-giclee printers with archival materials and print on satin heavyweight paper, medium weight textured fine art canvas, and fine art paper. They can print any size you like and can also frame and mat images for you. Prices Start at $95.00.
Browse Reproduction Selection at Rudinec & Associates
And now we're award-wining!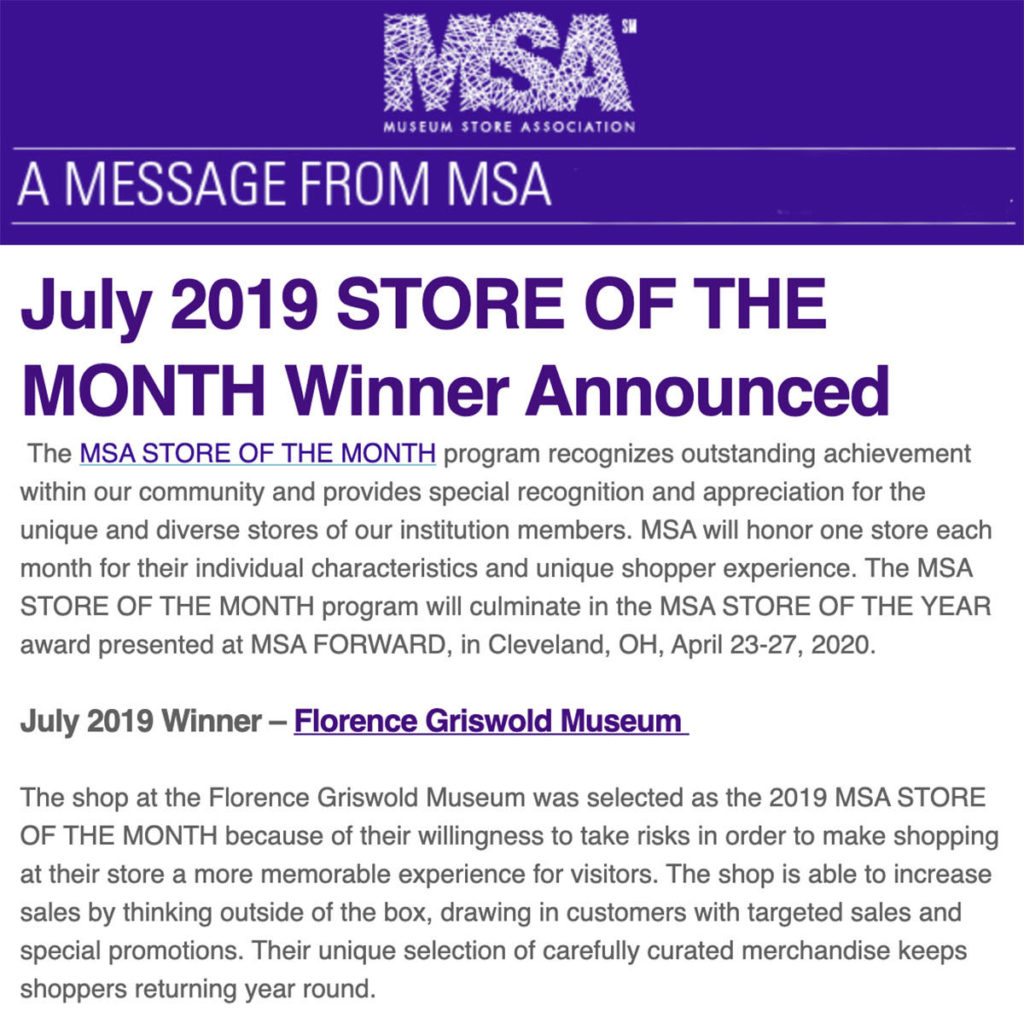 International Orders
Please call the shop at (860) 434-5542 or submit your inquiry with our form below: