Celebrating Art, History, and Nature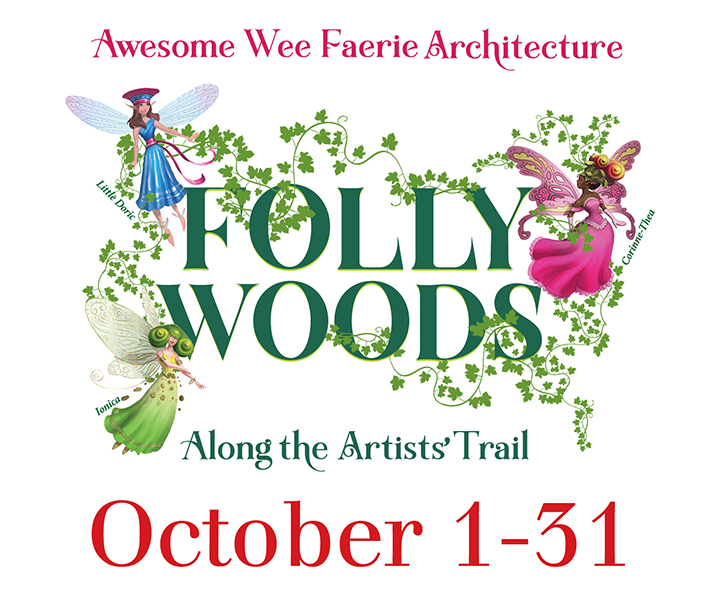 Wee Faerie Village 2021
FOLLY WOODS: Awesome Wee Faerie Architecture
Through the month of October over two dozen faerie-scaled architectural amusements will delight and inspire visitors as they travel along the Artists' Trail. The theme is a playful, miniaturized take on ornamental buildings popular on country estates, parks, and gardens in the 18th and 19th centuries. Visitors will learn about different architectural styles from across the world as they gaze in awe at the artists' whimsical creative skills.
Special events and themed days on the calendar all month long. A joy for families and the young at heart!
Learn More...
Friends and Neighbors
Old Lyme Arts District
Partners work to promote opportunities to enjoy and take part in the cultural arts and learning available on historic Lyme Street. Each partner, whether a business, a nonprofit, a town institution or school, is committed to highlighting for residents, cultural tourists, and visitors the rich cultural arts that are part of our heritage. With art galleries, music venues, and more, Lyme Street offers quite a bit for a quiet village lane!
Find Out More