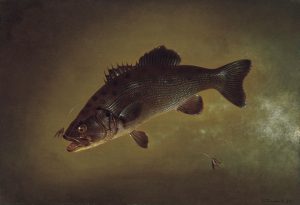 Organized by the Florence Griswold Museum, Flora/Fauna: The Naturalist Impulse in American Art will feature 70 works surveying the history of artist-naturalists and environmentally-conscious artists in America from the 19th through the mid-20th centuries. Exploring the intersections of fine art with natural history, it begins with the Peale family, John James Audubon and their contemporaries and examines the naturalist impulse in works by the Hudson River School, American Pre-Raphaelites, and American Impressionist artists. Highlighting Impressionists such as Childe Hassam, Willard Metcalf, and Harry Hoffman, the exhibition will showcase the importance of naturalist subjects for artists at the Lyme Art Colony, centered at Florence Griswold's boarding house in Old Lyme. These artists sought inspiration in nature while also contributing to the conservation movement in the Connecticut River Valley, still vital today. The exhibition's coda will feature select 20th-century artist-naturalists such as Old Lyme resident Roger Tory Peterson, creator of widely-used bird guides.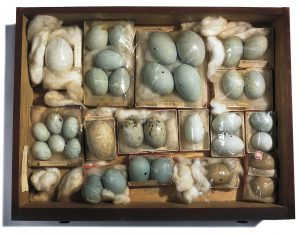 Inspired by the Museum's extensive collection of Willard Metcalf's work, including his rare and intact collection of bird eggs, moths, and butterflies, the project will contribute new scholarship on the little explored relationship between Impressionism and natural history.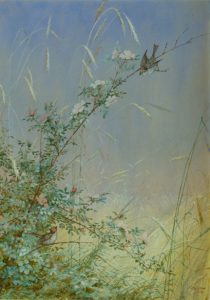 The exhibition will also highlight the undervalued contribution of women to the genre, showcasing the Florence Griswold Museum's rich collection of Fidelia Bridges' work with a rarely seen portfolio of her sketches and studies of nature. Works on view will be drawn from the Museum's permanent collection and also include loans.
A fully-illustrated catalogue with interpretive essays will accompany the exhibition.
This exhibition has been made possible with the generous support of The Hartford Steam Boiler Inspection and Insurance Company, Bank of America, The Rudolph and John Dirks Fund and the State of Connecticut through the Consortium of Connecticut Art Museums. Additional support has been generously provided by a group of Exhibition Fund donors.
Images:
Gurdon Trumbull, Black Bass, 1872. Oil on canvas, 17 1/2 x 25 1/8 in. Florence Griswold Museum, Gift of The Hartford Steam Boiler Inspection and Insurance Company, 2002.1.139
Naturalist Collection once belonging to Willard Metcalf. Florence Griswold Museum, Gift of Mrs. Henriette A. Metcalf, 1971.35
Fidelia Bridges, Wild Roses Among Rye, 1874. Watercolor and gouache over pencil on paper, 13 1/2 x 9 in. Florence Griswold Museum, Gift of The Hartford Steam Boiler Inspection and Insurance Company, 2002.1.13