Merida's Highland-Fling Crafting Party
Saturday, October 3, 11am-4pm
Merida appears at 11:30am, 12:30pm, 1:30pm, 2:30pm, and 3:30pm
Come to our daylong Merida's Highland-Fling Crafting Party and enjoy sweet treats and crafts while awaiting Merida's arrival. The feisty Scottish Princess will share adventure stories and song before posing for pictures.
Creative Crafternoons in the Kingdom
Enjoy a different hands-on craft project each week. Free with Museum admission.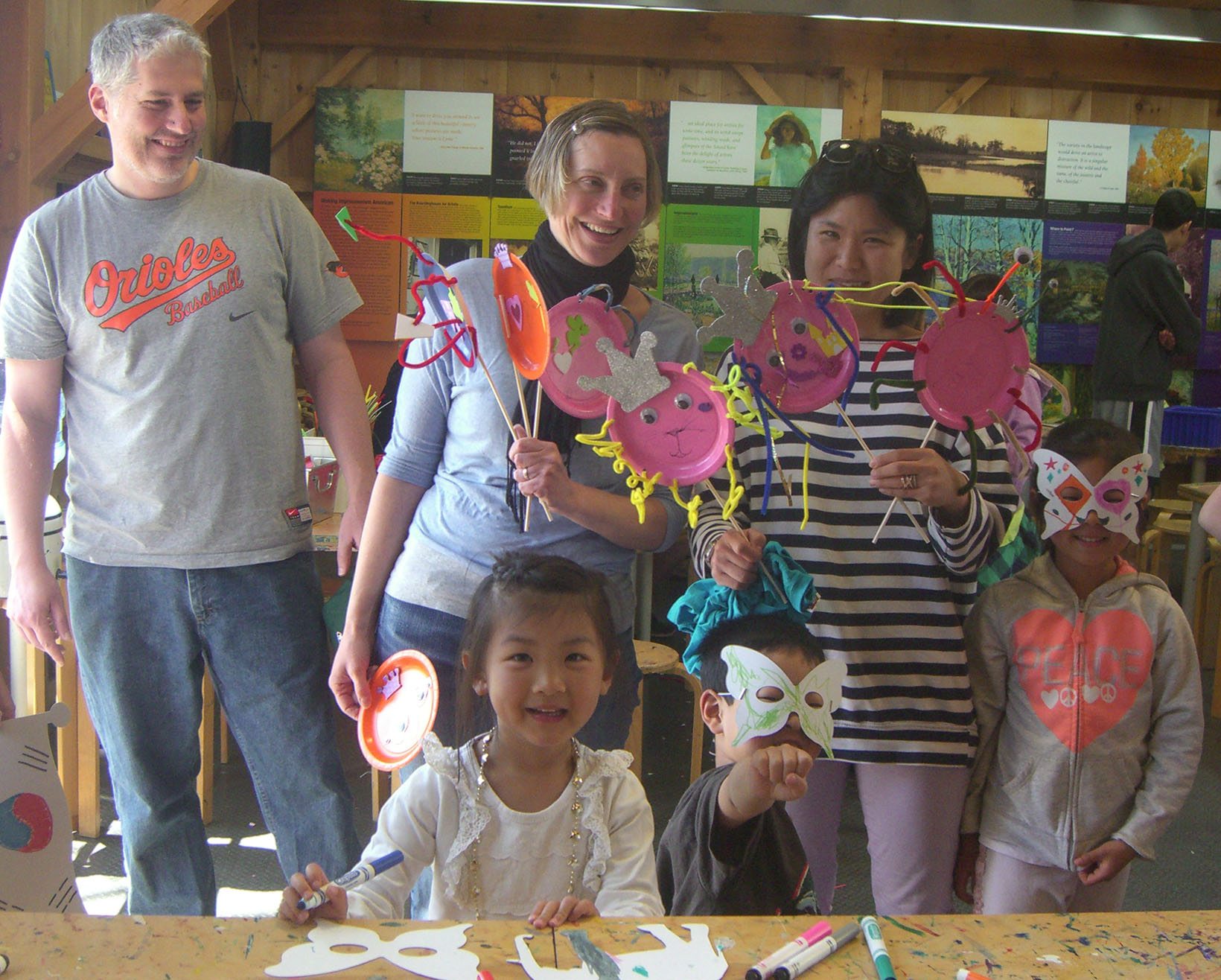 ---
Lecture: Quests and Perils, Castles and Palaces: Classic Story Arcs in Fairytales Explored
Tuesday, October 6, 5:30pm
Dr. Mark J. Schenker, Dean of Academic Affairs, Yale College and former lecturer in English at Yale
$7 (members $5)
Please check back after September 15 to register.
Referencing several stories featured in this year's Whimsical Kingdoms, Schenker outlines the characteristics of the classic fairy tale narrative with particular attention to the significance of architectural elements such as castles, towers, and palaces.
---
Fun-for-the-Family Wee Faerie Concert with Sarah Pirtle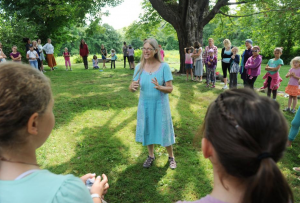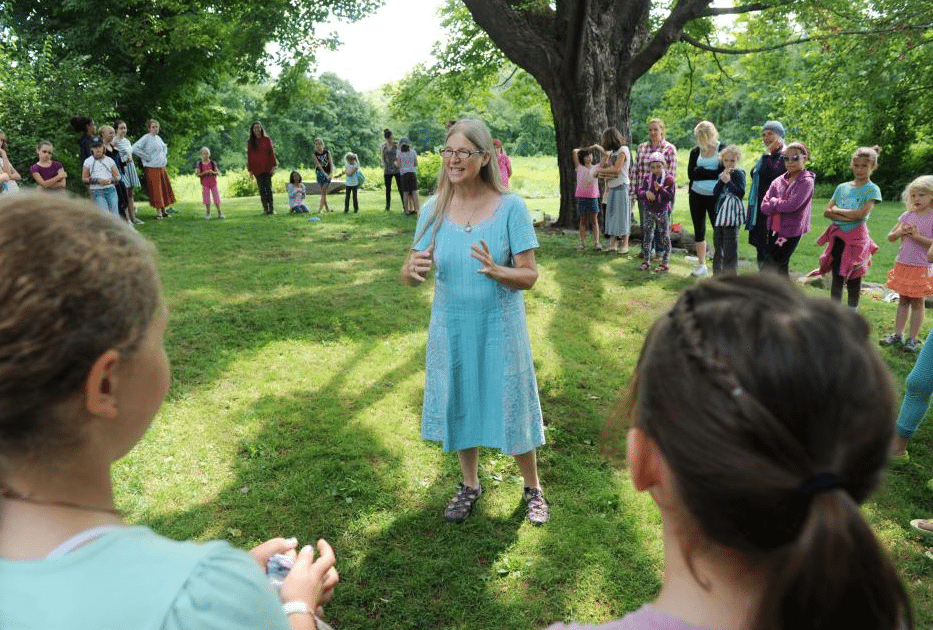 Saturday, October 10, 11:30am and 2:30pm
Audiences of all ages will croon and swing as award-winning artist Sarah Pirtle sings delightful songs of nature and love.
---
Monday, October 12, Columbus Day
The Museum is open!
Wee Faerie Bizarre Bazaar: A Quirky and Creative Artisan Faire
Monday, October 12, 10am-3pm (Columbus Day)
Artful objects created by local artisans and crafters inspired by the faerie realm will be featured in a special one-day, pop-up display at the Museum.
Mirth in the Monarchy Monday Featuring A Parade for the Newly Crowned Prince
Monday, October 12, 10am-5pm (Columbus Day)
Marvel at the "bronze" sculpture of the Crowned Prince before the fun parade at 12noon. Come early and get your enchantment on with dancer L'Ana Burton who will lead faerie dance lessons beginning at 11:30am. The faerie dancers will enchant the sculpture to life so he can lead the parade. Wings, crowns, tiara and Medieval attire encouraged. Sand-sculpting demos at the sand castle during the day.
---

Cool & Creative Castle Cake Contest
Saturday, October 17
Drop Off: 9am-11am; Awards: 3pm; Pick Up: 4-5pm
Bake and decorate an edible castle. Cakes should be fully complete before delivery to Museum. Entries on view for visitors to choose the top three "Best in Show" creations. Three $75 Shopping Sprees in The Shop to be awarded. Bakers receive up to two free adult admissions on the day of the contest.
---
Cinderella's Pumpkin Patch Party
Saturday, October 17, 11am-4pm
Come wander our impromptu pumpkin patch to choose the perfect pumpkin before decorating it with markers, gems, stickers, and more. Pumpkins, gourds, and other fall produce for sale by the Davis Farm in Norwich, CT.
---
Creating Whimsical Characters: A Master Class for Adults with Faerie Artist Katie Scarlett Faile
Tuesday, October 20, 2-5pm
$75 (members $60)
Please check back after September 15 to register.
Join Whimsical Kingdom artist and published illustrator Katie Scarlette Faile for this introduction to the whimsical world of faeries. During the workshop, Faile works with adults to draw, ink, and paint a faerie character of their own, while discussing her own creative process for character development. Class size is limited to offer individual attention to each student.
---
Book Talk: The Princess Bride: S. Morgenstern's Classic Tale of True Love and High Adventure by William Goldman
Thursday, October 22, 4pm
Dr. Mark J. Schenker, Senior Associate Dean and Dean of Academic Affairs, Yale College
$7 (members $5)
Please check back after September 15 to register.
Different in several ways from the famous film, the book is rich in character and satire. Set in 1941, and framed cleverly as an "abridged" retelling of a centuries-old tale set in the fabled country of Florin that's home to "Beasts of all natures and descriptions. Pain. Death. Brave men. Coward men. Strongest men. Chases. Escapes. Lies. Truths. Passions." A perfect read for adults during the Museum's Whimsical Kingdoms event. Book available in The Shop.
---
Art•Bar Happy Hour: Faerie Making Mania
Thursday, October 22, 5:30pm
$25 (members $22)
Please check back after September 15 to register.
The Museum's Art•Bar combines creativity with light fare and libations. On this special faerie edition of Art•Bar, there will be three special faerie projects: making faeries led by artists Mary Jo Helchow, drawing faeries by artist Katie Scarlett Faile, and crafting mini faeries thrones by Museum Educator Julie Garvin Riggs.
---
Story Time: Palaces: Where Magic is at Home
Tom Lee, Storyteller
Saturday, October 24, 11:30am and 2:30pm
Join master story teller Tom Lee for an imaginary walk through a fairy-tale forest in a quest to discover an enchanted castle with a very good story. Listeners will need to keep their wits and pay attention to the people and animals along the way, because they often know more than you do, and could help you save the day.
---
All Hallow's Eve All-Day Party
Saturday, October 31, 11am-4pm
Halloween fun lasts all day with treats and hands-on crafts. Visitors are encouraged to dress up as kings and queens, princes and princesses, each with a faerie twist to march in our Romping through the Royal Realm costume parade that begins at 11:30am. Prizes awarded for Best Royal, Best Faerie, and Best Combo (Royal/Faerie) costume.
---

---