Saturday, September 23, 2023
The 41st Annual Benefit Auction & Dinner Dance
Museum hours: Tues-Sun*, 10am-5pm. Café Flo hours: Tues-Sun, 11:30am-2:30pm. *The Museum will be open Monday, October 9.
THANK YOU to everyone who supported the 2023 Benefit Auction!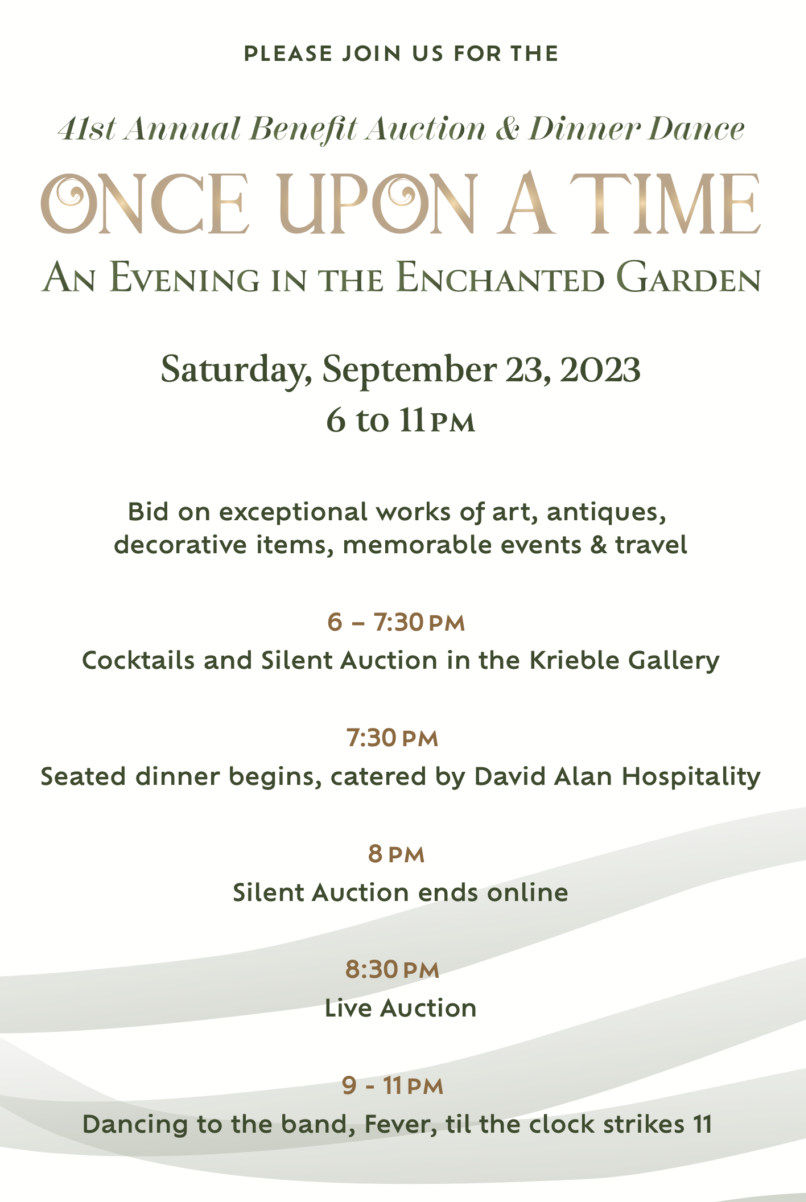 COME ALONG WITH US on a fantastical journey into Miss Florence's enchanted garden—where shimmering fairy tale and shadowy mystery meet.
As we celebrate this fabled place that has forever filled artists' heads with visions, the Florence Griswold Museum's 41st gala will immerse one and all in a misty wonderland brimming with moonlit dancing, dining, cocktails, and spirited bidding on over 100 bewitching auction items.
A night of wonders and happily-ever-afters awaits…
Luxe fairy tale attire worthy of a royal ball (or black tie) is welcomed and encouraged.
100% of proceeds support the Museum's innovative & inspiring educational programs.
Questions about tickets? Reach out to DeeDee: 860.434.5542 x103 or DeeDee@FloGris.org.
Image: Will Howe Foote (1874-1965), A Summer's Night, c. 1906. Oil on Canvas. Florence Griswold Museum; Gift of the Artist