Exhibitions
Peter Halley: Big Paintings
Museum hours: Tues-Sun*, 10am-5pm. Café Flo hours: Tues-Sun, 11:30am-2:30pm. *The Museum will be open Monday, October 9.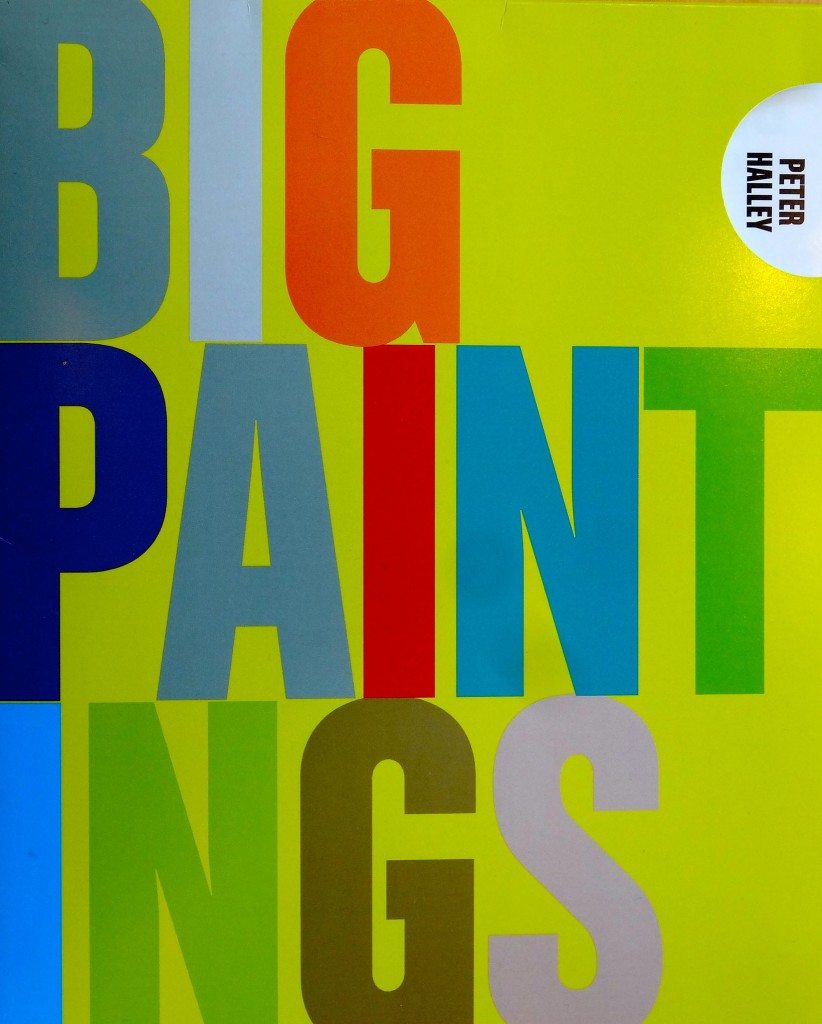 Exhibition catalogue
Alongside a critical essay by curator Benjamin Colman and an excerpt from Halley's seminal essay "On Line" (1985), Big Paintings includes meticulous digital prints of the nine monumental paintings included in the exhibition. 8 pages softbound with 9 loose full-color digital prints in a die-cut box.
$10.00
Order Online
Drawing on paintings from major public and private collections, Peter Halley: Big Paintings is a focused look at some of the artist's most monumental paintings spanning his career from the 1980s to the present day. Since developing his iconic style in the early 1980s, Halley has worked at the forefront of a group of artists reinvigorating American abstraction with a critical lens focused on contemporary culture. Organized by the Museum's assistant curator Benjamin Colman, this exhibition of nine monumental paintings highlights the evolution of Halley's bold style and the sophistication of his ideas.
Using synthetic pigments and textured surfaces, Halley composes his paintings with a precise set of geometric icons—solid cells, gridded prisons, and linear conduits—that appear in different guises over the course of his career. Instead of using geometric forms to articulate abstract compositions, his work uses modern geometry as a raw source material that can be filled with meanings about interconnection, isolation, communication, technology, and the built environment drawn from everyday experiences. His practice often makes use of industrial paints in boldly artificial DayGlo, metallic, and pearlescent colors to evoke the intensity of industrial and commercial products. Many of the paintings in the exhibit use Roll-a-Tex, a paint additive used in home improvement projects to create textured walls. The resulting paintings challenge viewers with inbuilt contradictions: the meticulous geometries of Halley's paintings vibrate with a luminous, artificial glow and rough surface.
Jock Reynolds, Henry J. Heinz II Director at Yale University Art Gallery states, "Peter Halley has not only been highly creative and productive in his studio throughout the last 35 years, he has also served as a true artist citizen of his generation. I have for many years collected and exhibited Peter's paintings and prints, all the while admiring his devotion to teaching, performed here at Yale's School of Art, his decade long commitment to publishing Index Magazine, his own thoughtful body of essays produced in other publications, writings often addressing the work of other artists, and his generosity to the teaching museums long extant at his alma maters, Phillips Academy, Andover, and Yale University. It is a ideal time for Peter's work and creative life to be surveyed so richly here in Connecticut."
The exhibit is divided chronologically into three sections examining clusters of works made as the artist used his iconoclastic touch to transform the geometric abstraction of earlier generations of modern American painters into postmodern diagrams of contemporary culture.
The first section, Early Abstractions, reunites a group of three paintings from the 1980s. Halley was raised in New York City, but left to study first at Yale, and then to earn an MFA from the University of New Orleans. After a period living and working in Louisiana, he returned to New York City and began creating sparely minimal compositions that grew from periods of meditative isolations and self-reflection. The artist would later recall, "when I first came to New York, I felt the isolation of living in an apartment — it was a singular, individual existence. I imagined being in a box stacked up with many other boxes." Paintings of this era like his 1987 Two Cells with Conduit (Solomon R. Guggenheim Museum, New York) present abstracted depictions of that sensation, adopting the formal vocabulary of Minimalist art to diagram to the artist's urban environment. During this same period, Halley began to earn recognition for his critical writing as well as his paintings. Through his writing, Halley examined and articulated the ideas of isolation, connection, and abstraction that are central to his work.
The second section, Figure and Ground, reunites a group of paintings made in the 1990s and early 2000s that feature central compositions of prisons, cells, and conduits—figures—linked to related nodes on a sophisticated network against a ground. These works, like the 1997 painting Cartoon Network (Collection Gian Enzo Sperone, Courtesy Sperone Westwater, New York) provide a new set of challenges to viewers, and indicate a transition in the artist's work. By linking his cells and prisons with conduits, his paintings began to illustrate interconnection. As he recalls, the isolated spaces include the potential for "reconnection through technology" of telephones, televisions, and now, internet-driven communication. This period corresponded to fruitful interconnections in many aspects of the artist's practice. He published Index Magazine from 1996-2005, and exhibited his work internationally. His paintings in this section retain the same symbolic forms as his earlier works, but recast them with an exuberant glow. It was also during this period that Halley was appointed professor in and later director for the graduate paintings program at the Yale School of Art. In the paintings made during this period, the artist's focus shifted from the isolation of his earlier work to examine fruitful and pleasurable interconnections between different prisons and cells.
The final section of the exhibit, Mixed Grids, will take a focused look at a group of recent works with a new compositional focus. The three paintings in this gallery will include the 2008 Laws of Rock (Tatintsian Collection) that use dense clusters of either prisons or cells side by side without the conduits of his earlier works.
These mixed grids employ a color palette with optically intense combinations of DayGlo and metallic paints like his Figure and Ground Paintings, but the compositional focus is reminiscent of his earlier works. Instead of linear conduits linking elements on the canvas, in these works Halley's prisons or cells fill the entire plane of the painting to form an overall composition. This section will debut a new painting made by the artist for the exhibition. Taken together, these three sections examine the very different ways the artist has used geometric abstraction to confront and critique contemporary culture.
This is the first solo museum exhibition of the artist's paintings on the east coast, and his first American solo museum exhibition in a decade. Peter Halley: Big Paintings has been curated by Benjamin Colman in close conversation with the artist. The museum is publishing a catalogue of the same title to accompany the exhibition.
Connections to Connecticut
Although Halley is often considered as a New York artist, Connecticut has played an important part in his life and career. Halley came to Connecticut first as an undergraduate at Yale, and later was a professor in and director for the graduate painting program at the Yale School of Art from 1999-2011. This exhibition is part of an on-going series of exhibitions presented by the Florence Griswold Museum that brings a better understanding of modern and contemporary artists who lived and worked in Connecticut, an often-overlooked chapter in the state's rich artistic history. For many of these artists, like Halley, their time in Connecticut is one chapter in a complex story formed in different places.
"Old Lyme is a close-knit, picturesque New England town with an unexpectedly rich history of nurturing the freshest, and often challenging, ideas in American art," say Colman. "It is truly thrilling to consider that legacy with this exhibit of Halley's paintings."
In 2010, the Museum presented a rediscovery of the work of the Bauhaus-influenced artist and Yale professor Sewell Sillman, and an exhibition of the contemporary painter and Wesleyan College professor Tula Telfair. These were followed by a 2011 retrospective of the work of photographer Walker Evans, who discovered the artistic community in Lyme in the 1940s and lived there in the last decades of his life. (ArtForum heralded the exhibition as "exquisite.") In 2013 the Museum staged the first retrospective of the American neoplastic painter Harry Holtzman (1912-1987) who spent the last decades of his career in Lyme. Currently, the Museum is featuring exhibitions devoted to the modernist sculptor Mary Knollenberg (1904-1992) and the contemporary artist Kari Russell-Pool. Taken together, these previous exhibitions highlight the unexpected variety, and collective significance of modern and contemporary artists who have worked in Connecticut. With Peter Halley: Big Paintings, the Museum will continue to fulfill its institutional goal of fostering an understanding of American art in all its forms.
The exhibition is generously sponsored by the State of Connecticut through the Consortium of Connecticut Art Museums. Additional support has been generously provided by the Dangremond Family Foundation, the Nika P. Thayer Exhibition and Publication Fund, and by Bouvier Champion Insurance.
Programs related to the exhibition
Please note that the activities are free with Museum admission unless otherwise noted.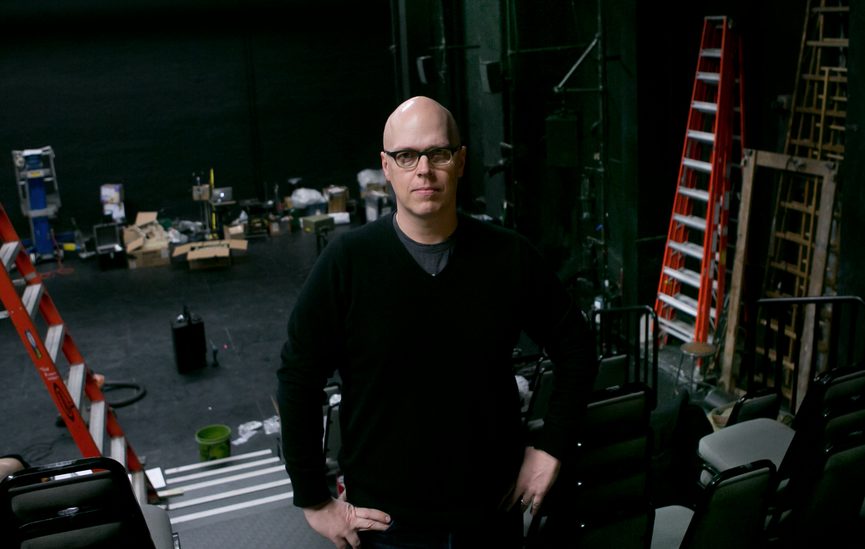 Saturday, March 28 at 5pm
Cells & Conduits: Peter Halley in his Contemporary Contexts
Tim Griffin, Executive Director and Chief Curator, The Kitchen, New York
Griffin will consider some of Halley's earliest exhibitions and writings both in context and in historical perspective, taking into account the artist's more recent forays into publishing and other modes of cultural production as they resonate in the current sphere of contemporary art.
Saturday, April 11 at 5pm
Peter Halley: Utopia/Dystopia
Robert Hobbs, The Rhoda Thalhimer Endowed Chair of American Art Art, Department of Art History, Virginia Commonweath University
In the course of writing the first full-scale monograph on Peter Halley's work, which will be published by Rizzoli, Robert Hobbs has discerned sets of contradictions on which this art is predicated, among them Halley's appropriation of utopian forms from early twentieth-century abstract art and his reframing of them so they are responsive to the dystopia world of Manhattan in the early 1980s. Hobbs' talk will not only consider Halley's work within the tradition of art and art history but will also position it sociologically in a number of contemporary discourses, including film, science fiction, and cybernetics.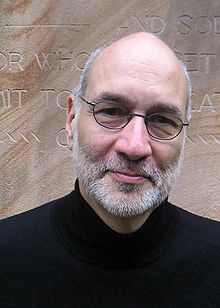 Saturday, April 25 at 5pm
My 1980s and Other Readings
Wayne Koestenbaum, Distinguished Professor of English at the CUNY Graduate Center Koestenbaum will be reading his provocative essay "My 1980s," from his book, My 1980s & Other Essays. He will also read other selections of his prose and poetry that shares affinities with the spirit and method of Peter Halley's paintings. Koestenbaum is a poet, critic, artist who has published over a dozen books, on such subjects as hotels, Harpo Marx, humiliation, Jackie Onassis, opera, and Andy Warhol. His latest book of poetry is Blue Stranger with Mosaic Background (2012). His first solo exhibition of paintings took place at White Columns gallery in New York, in Fall 2012.
Sunday, March 22, 2pm
Gallery Talk: Are You Chromophobic?
Pamela Marks, Artist and Associate Professor of Art, Connecticut College
Scared of scarlet? Bothered by blue? You might be chromophobic, aka, scared of color. A painter known for her use of color, and a teacher of color theory, Marks will share her ideas of how Peter Halley uses color in his monumental paintings.
Sunday, May 17, 2pm
Paintings & Poetry & Jazz: A Tour in Verse & Music
Join local poets as they present original poems inspired by the works of art on view. There will also be a jazz duo to provide musical interludes. A light reception to follow.
Sunday, May 31, 2pm
Gallery Talk: Big Paintings
Ben Colman, Assistant Curator explores the evolution of Peter Halley's art from the 1980s to the present day by taking a close look at nine of his most monumental paintings. Assistant curator Benjamin Colman will highlight the artist's geometric icons and bold pigments used to diagram the conditions of contemporary life.
You May Also Be Interested In