Documents: Holiday Greetings from Afar
ON December 16, 2016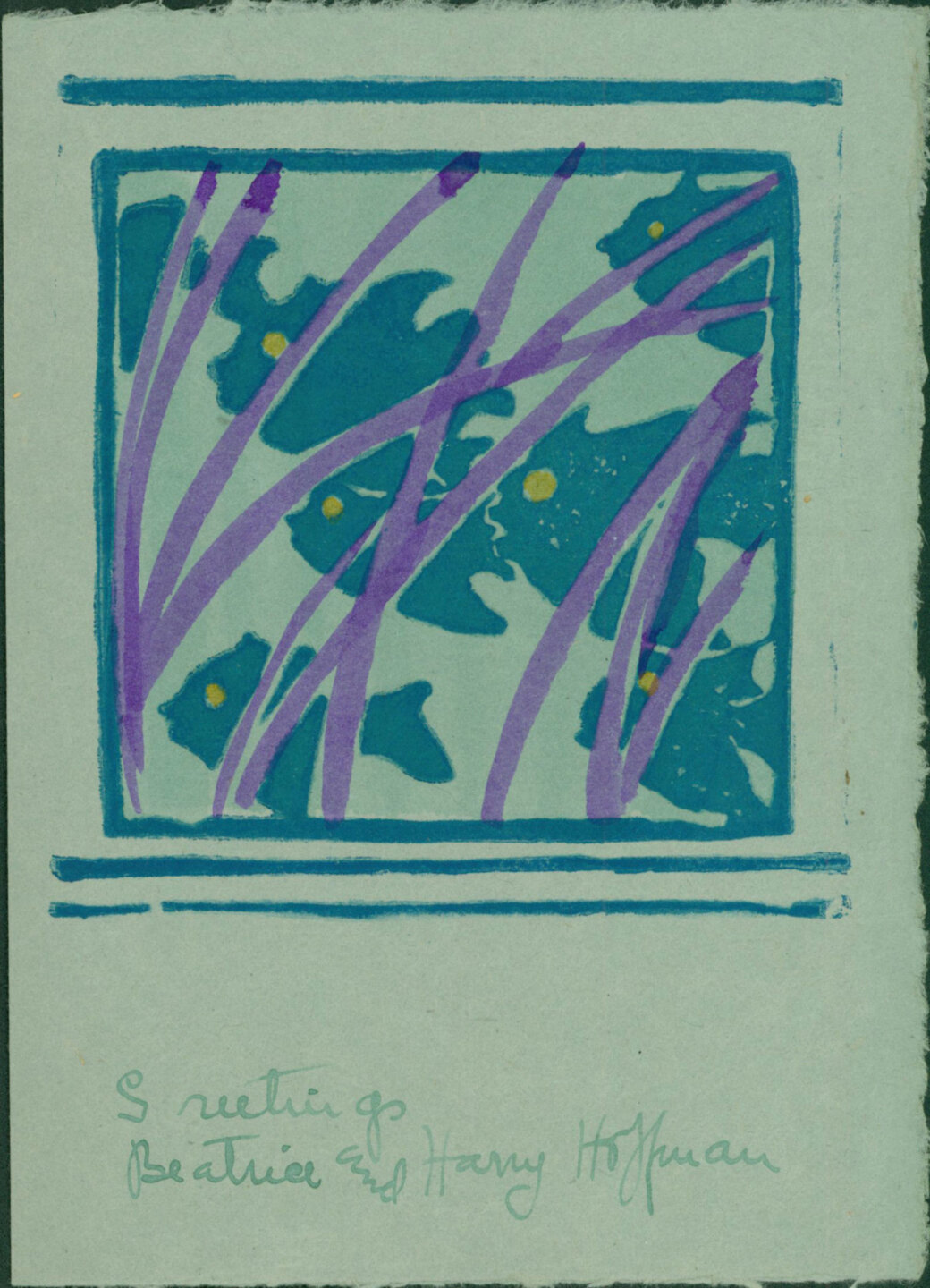 by Carolyn Wakeman
Featured image: Harry Hoffman holiday card, White Family Collection, Lyme Historical Society Archives at the Florence Griswold Museum
Each year Lyme Art Colony painters designed holiday cards to share original works of art with relatives and friends. The cards received by artist Henry C. White (1861-1952) and his family, collected at the Florence Griswold Museum, showcase the rich variety of woodblock prints, etchings, and watercolor sketches that conveyed Christmas and New Year's greetings.
The artists' hand-crafted holiday cards often featured scenes of Old Lyme. Whimsical images of seasonal festivities, like a decorated tree beside a Lyme Street barn or a group of carol singers beside Florence Griswold's porch, sent personalized greetings. The special beauty of the winter landscape inspired views of the moonlit village or glimpses of rooftops, rocks, and branches thickly mounded with snow. But some members of the art colony traveled during the winter months and chose vibrantly colored tropical scenes or alluring Latin American streetscapes to convey warm messages of holiday cheer.
Harry L. Hoffman (1871-1964) captured the snowy woods along Mill Brook near his Old Lyme home for one of his greeting cards, but more often he chose vivid and exotic images from repeated trips to Nassau and Bermuda after 1916. Dazzling reef fish, a tropical river in moonlight, and a Caribbean woman beside a sun-drenched beach all sent holiday wishes from afar. After a visit to Colombia, Will Howe Foote (1874-1965) used a graceful etching of the cathedral in Cartagena to accompany his Christmas greetings in 1924.
Beatrice and Harry Hoffman greeting card, LHSA 
Beatrice and Harry Hoffman greeting card, LHSA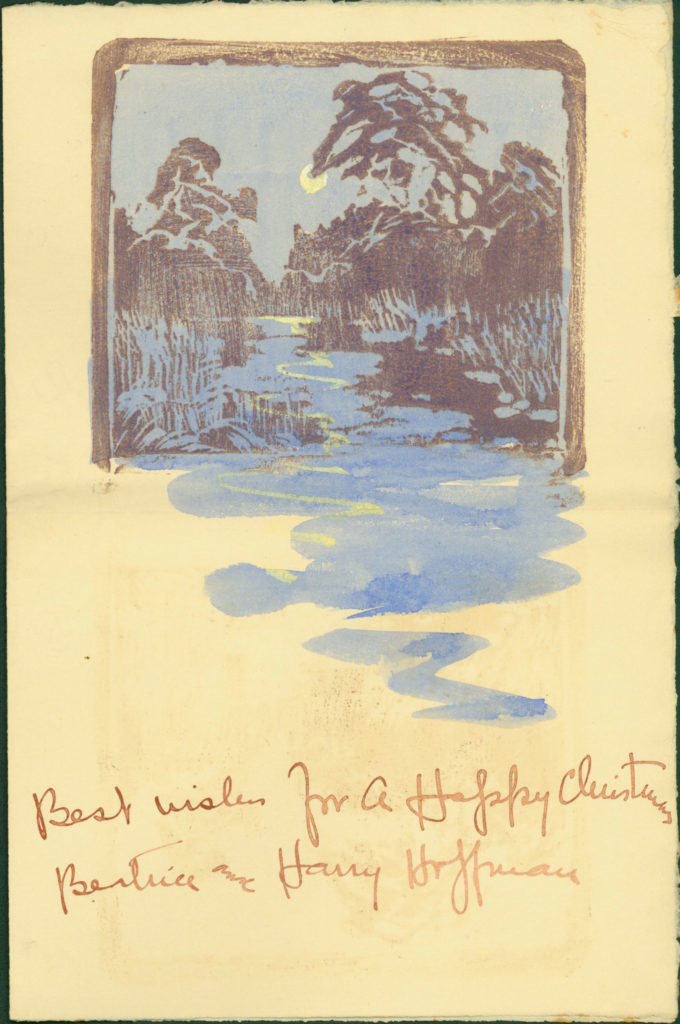 Beatrice and Harry Hoffman greeting card, LHSA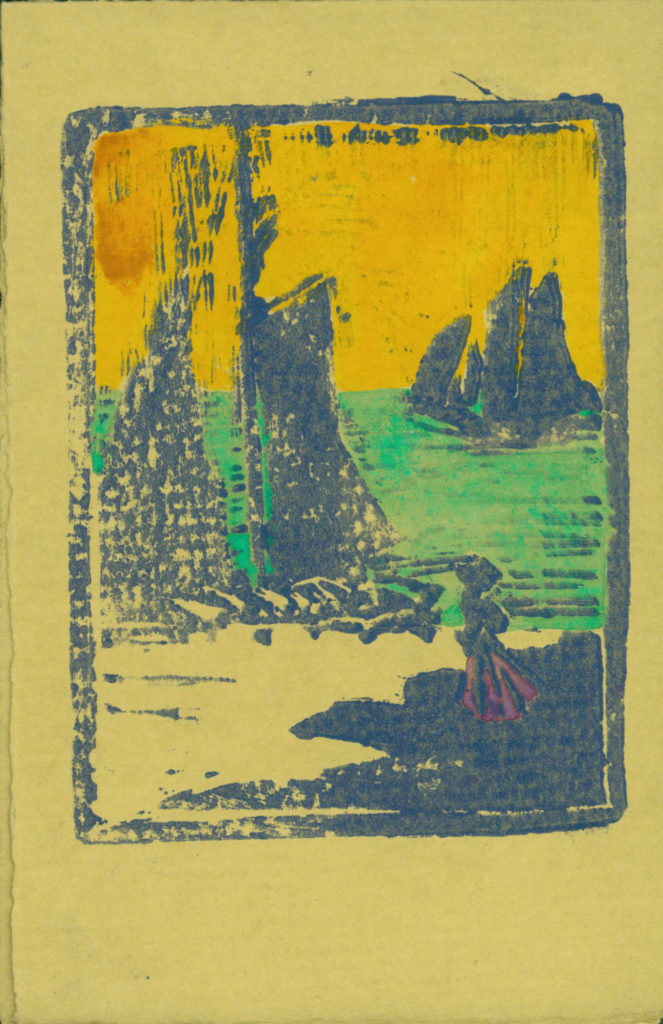 Harry Hoffman greeting card, LHSA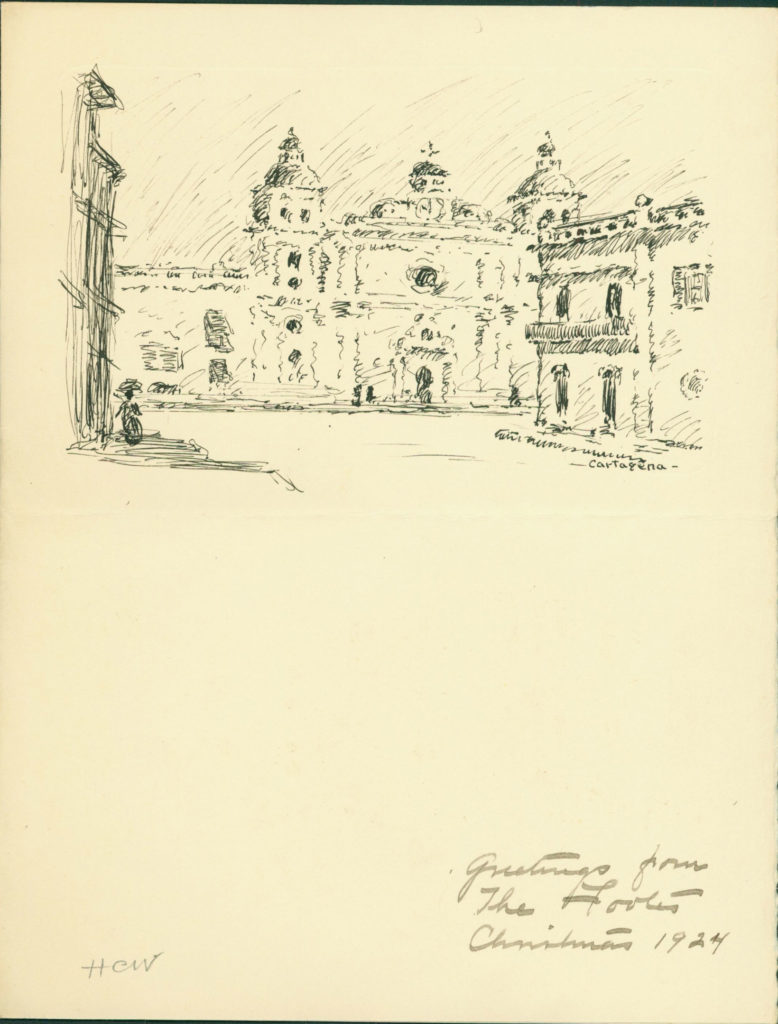 Will Howe Foote to Henry C. White, 1924, LHSA