Photographs: Civil Defense Training, Old Lyme, 1942
ON April 5, 2013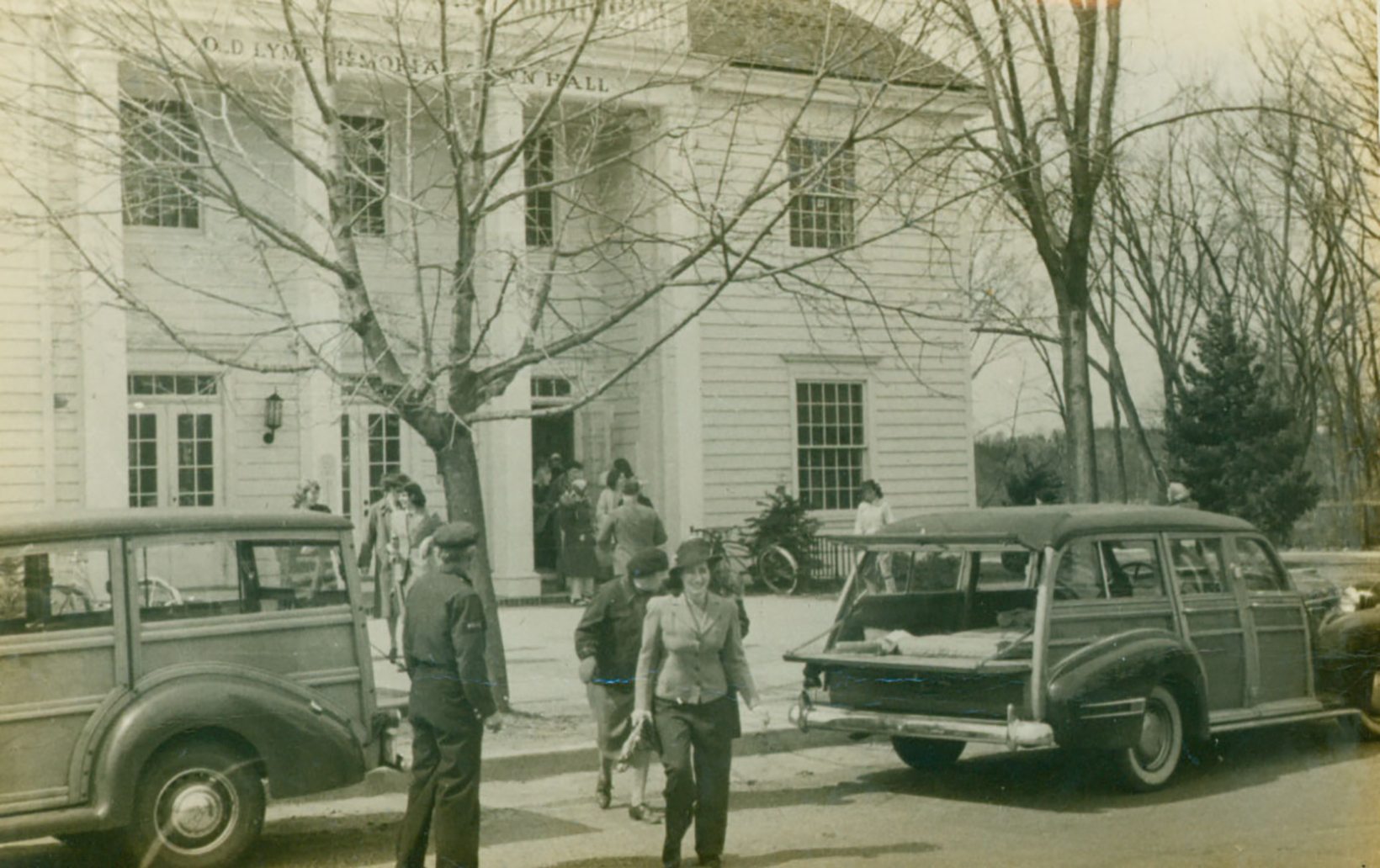 by Carolyn Wakeman
Civil defense efforts in Old Lyme during World War II included preparations for a possible enemy air raid. At the Town Hall volunteers and rescue vehicles responded to a hypothetical attack on March 29, 1942.
C. Townsend Ludington, grandson of Old Lyme's major benefactor Charles H. Ludington, initiated and coordinated local civil defense activities in the aftermath of the December 1941 Japanese attack on Pearl Harbor. Photographs taken by Mr. Ludington and Walter Jenckes document volunteer efforts to locate, transport, and treat wounded victims after a possible enemy attack.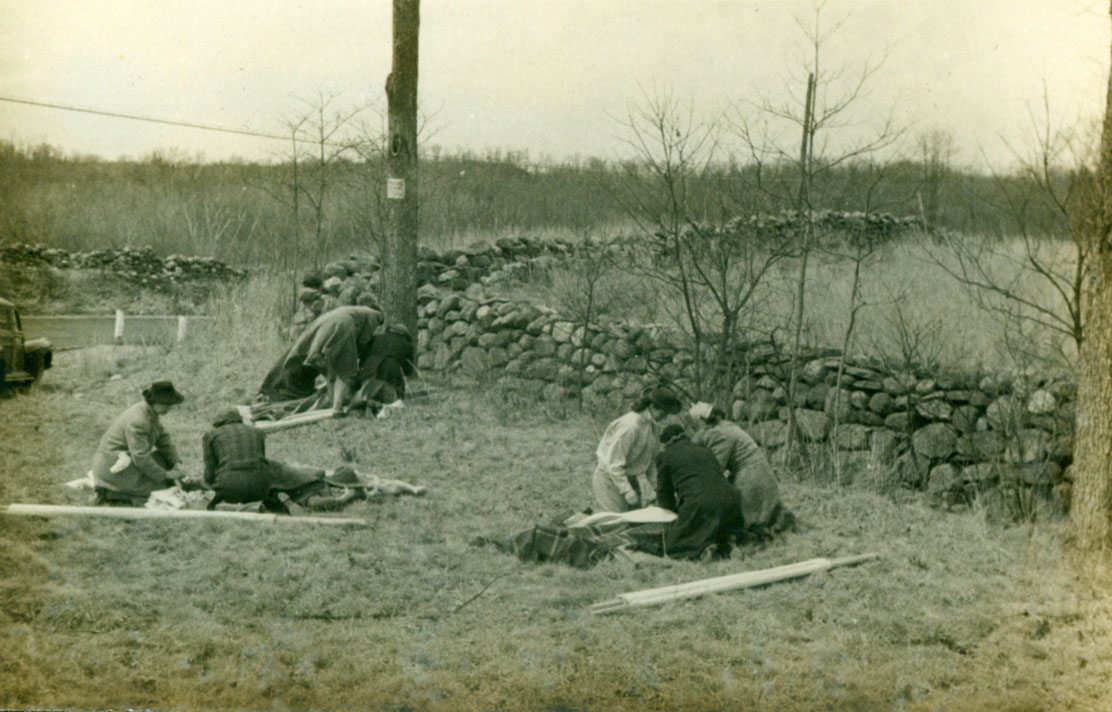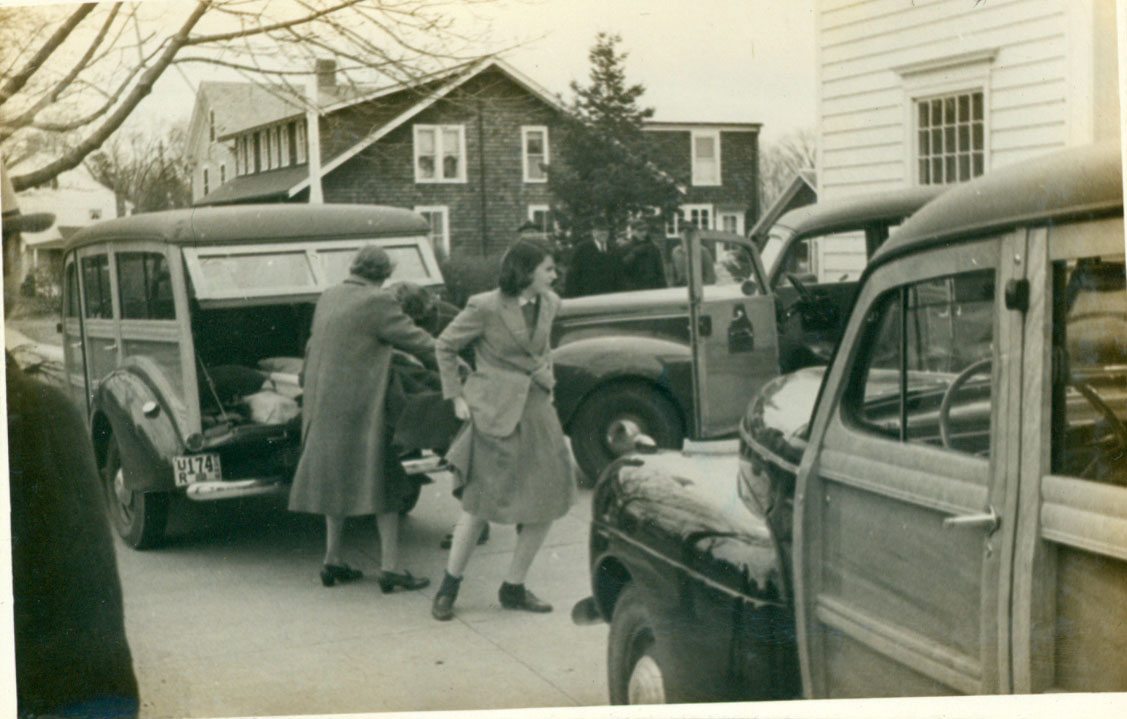 Photographs in the Civil Defense Collection show townspeople involved in training activities, including Dr. E. K. Devitt whose house, now demolished, stood just south of the Town Hall. The images also show the Center School, the Old Lyme Inn Annex, Grassy Hill Road, and Saunders Garage, where Shirley Saunders taught women in the Motor Pool the fundamentals of automobile maintenance.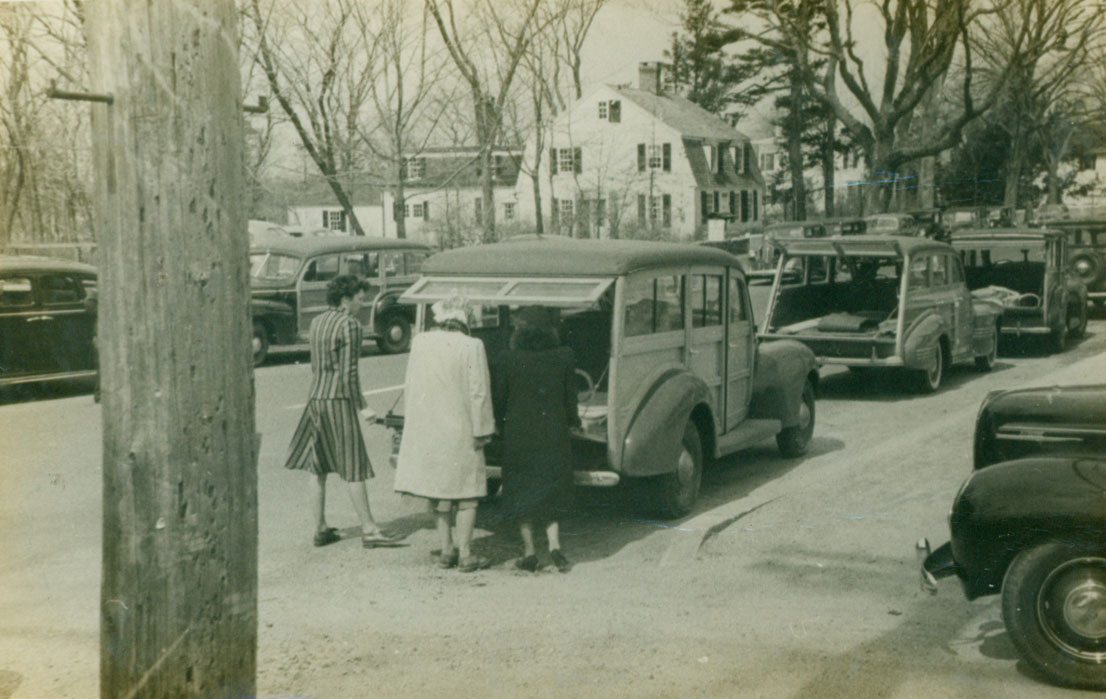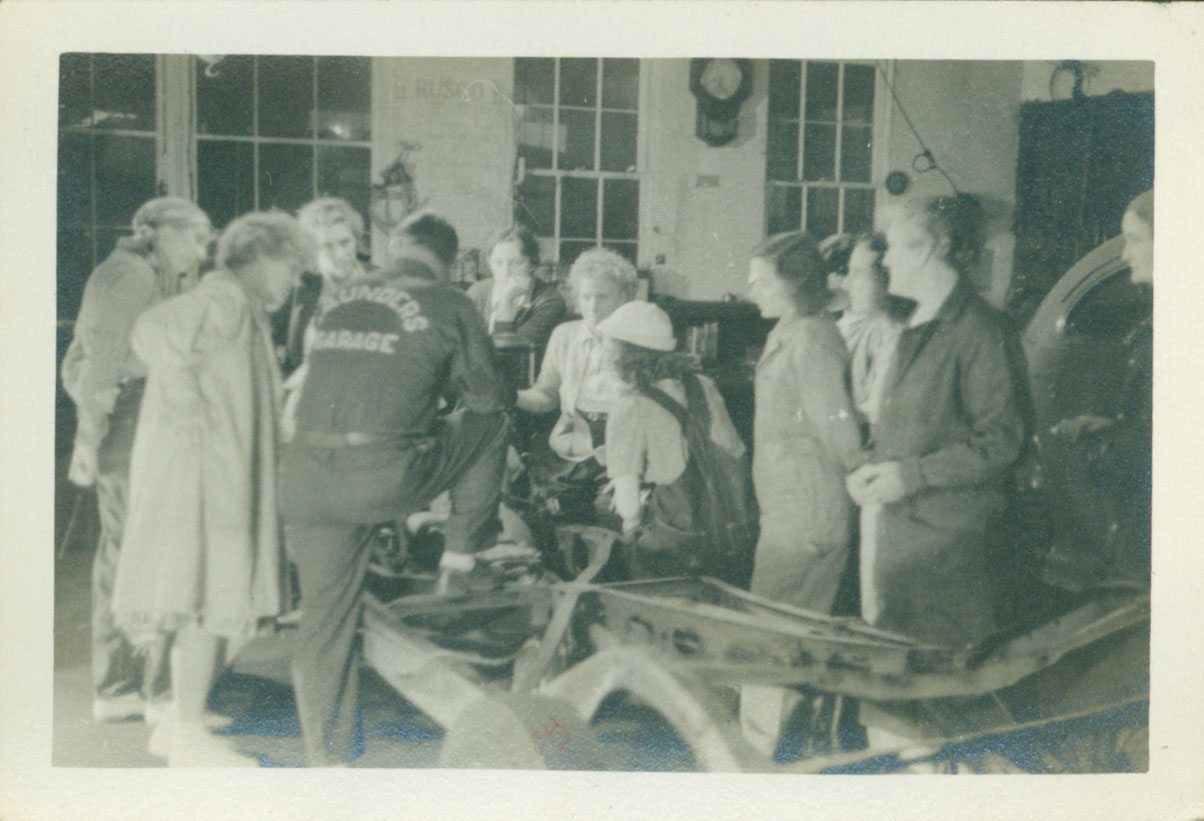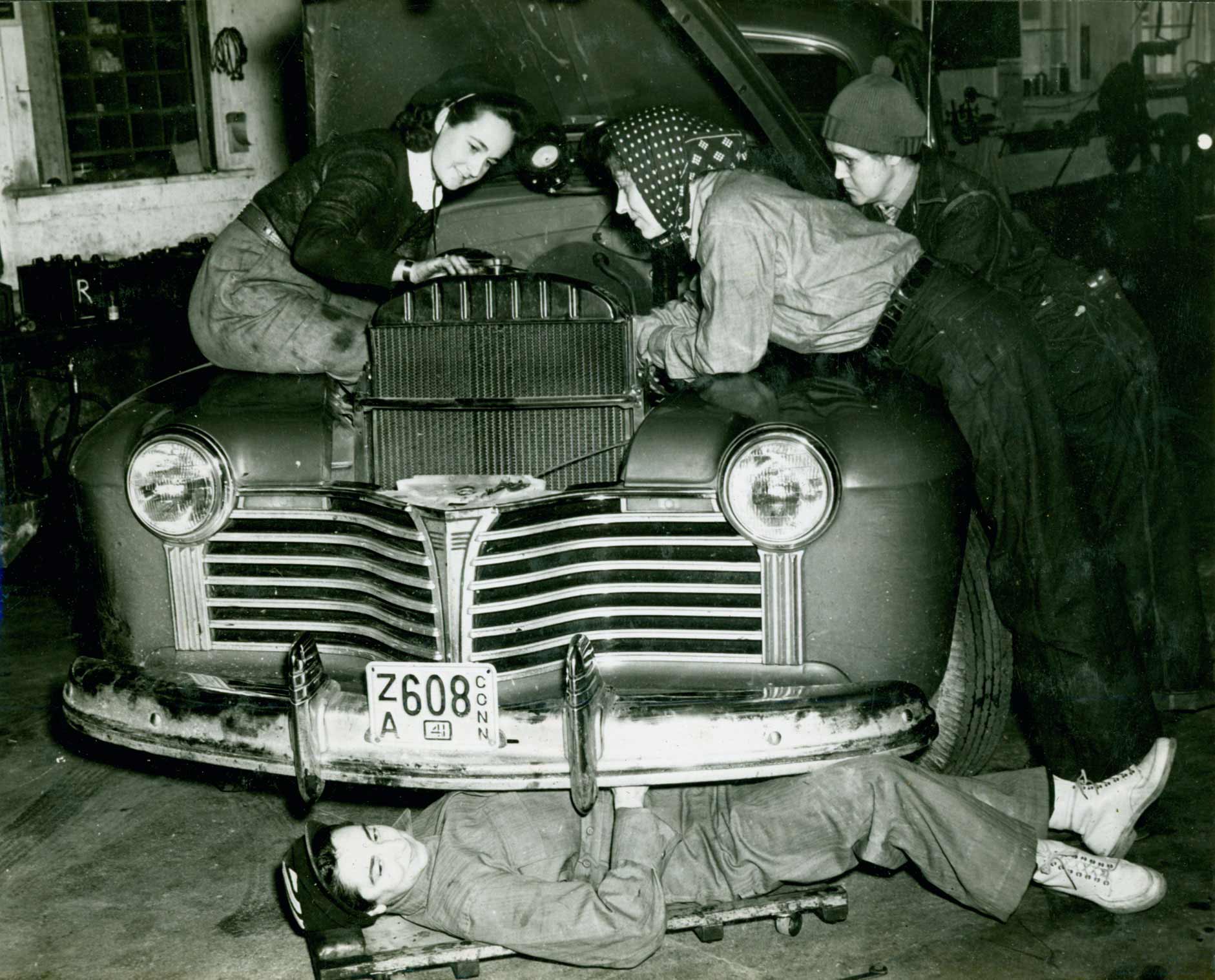 The Civil Defense Collection includes, in addition, a documentary film of local training activities shot and scripted by Mr. Ludington; a detailed "Map of Lyme & Vicinity Made Expressly for The Lyme Minute Men" that designates four civil defense locations identified by the Old Lyme Defense Council & Red Cross; a Plane Spotter's Guide; a tinfoil ball made from chewing gum wrappers saved during the war effort for re-use of the "tin"; and a "Sniff Kit" produced by the Northam Warren Corporation in Stamford and designed "for the purpose of instructing those charged with the responsibility of making the prompt and proper identification of actual gas in case of a gas attack by the enemy."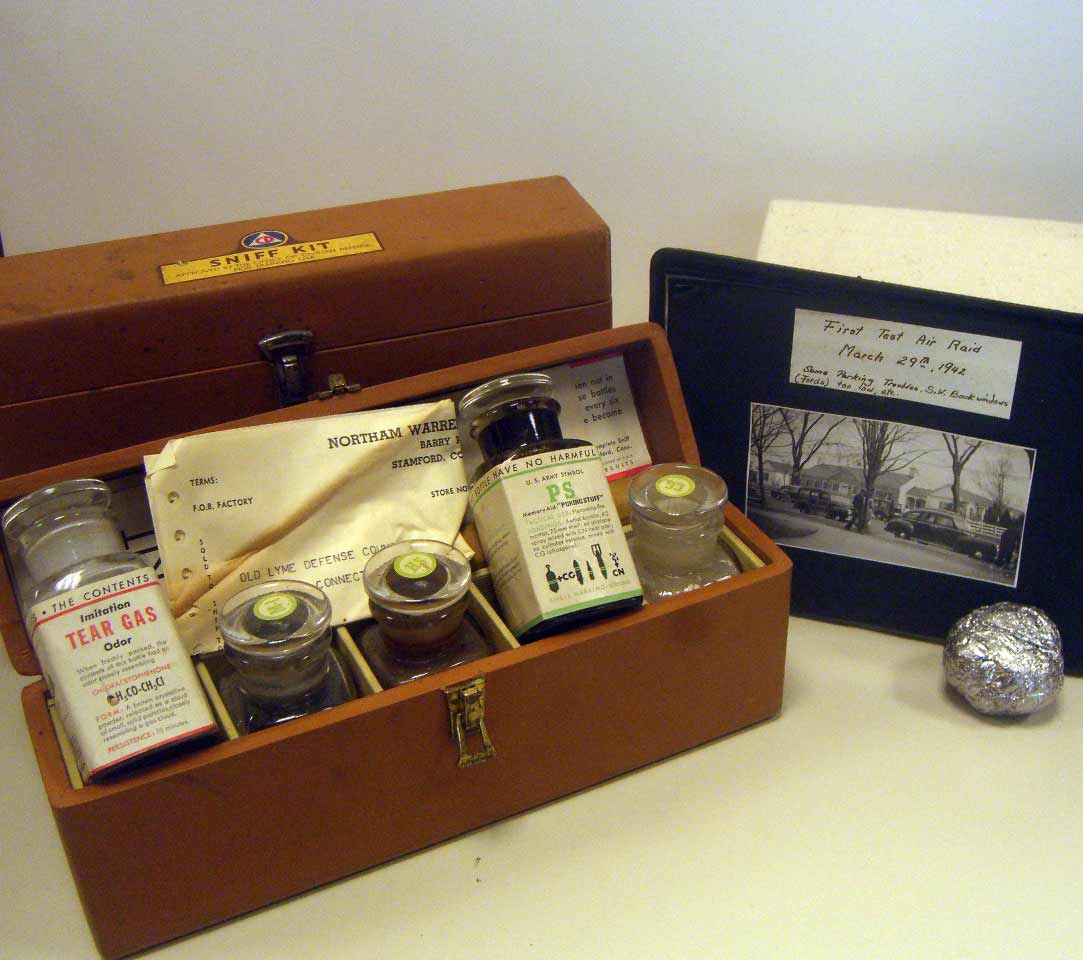 Sniff kit, tin foil ball and photo from Civil Defense Collection. LHSA, Gift of Townsend and Jane Ludington.