Photographs: The Great Hurricane of 1938
ON September 2, 2012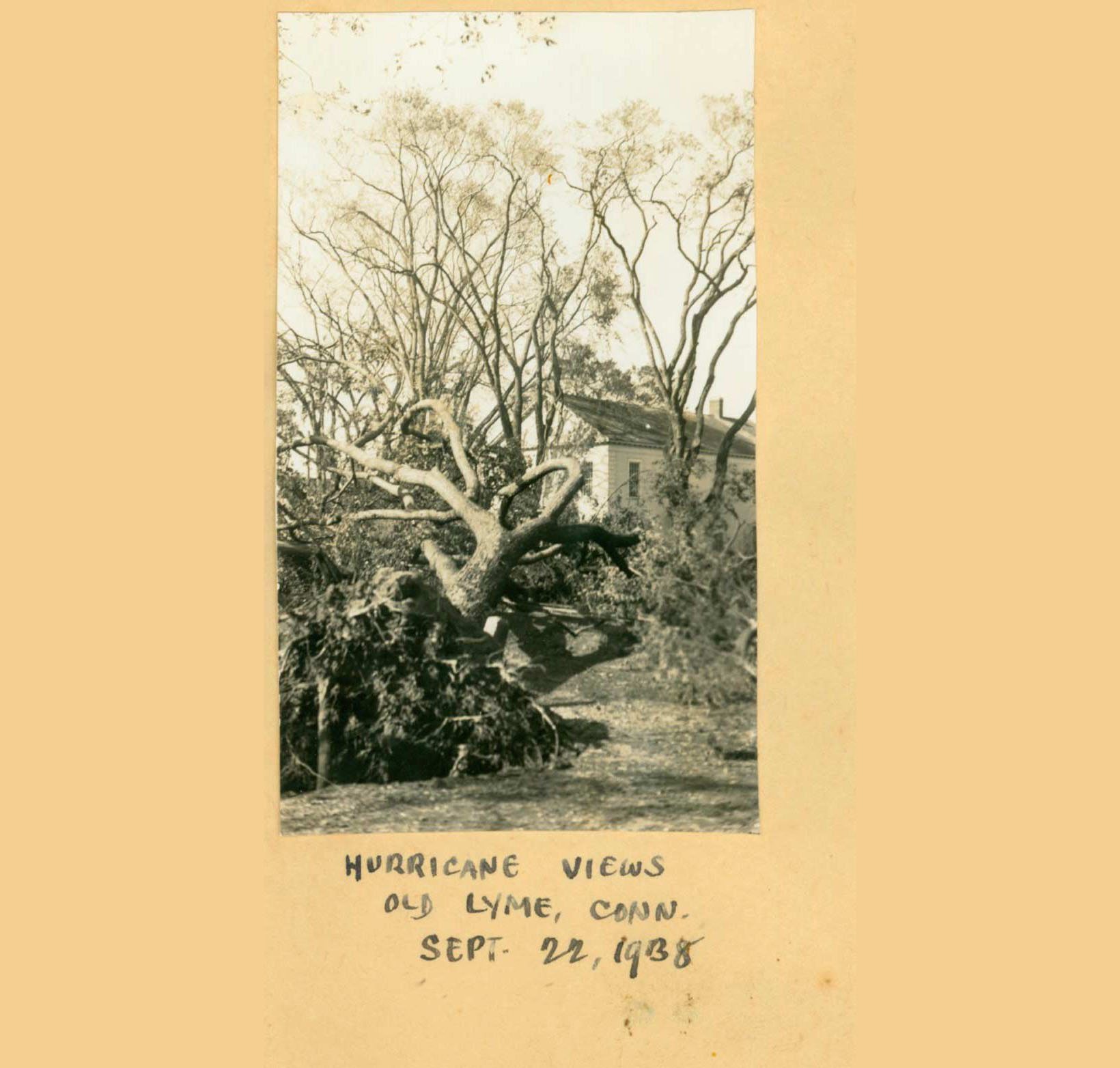 by Ben Colman
As Old Lyme works to recover from Hurricane Sandy in 2012, scenes from around town recall images like this photograph from the archives. Taken on September 22, 1938, the day after the category-3 "Great Hurricane" of 1938 struck Old Lyme, the image focuses on the upturned roots of a monumental tree that dwarfs the wood-framed house behind it. That storm spared this building, but strong winds and rising waters demolished countless houses and cottages closer to the shore.
This photograph is part of a group taken by Kendall Banning of Old Lyme. A prolific writer of verse, Banning served as editor of Cosmopolitan, Popular Radio, and other magazines at different points in his career. Some of Banning's photographs in the archives show significant historic buildings and landmarks around town. Others show familiar scenes populated by friends and neighbors.
This photograph seems to fall somewhere in between those two groups. A familiar scene has been disrupted by a historic storm that left its destructive mark on a quiet town.